LAST UPDATE: 4/12/2019
We tested over 30 different over-the-counter snoring mouthpieces and rated each using a weighted grading system which takes into account factors such as effectiveness, comfort, fit, product quality, and value. The results were then analyzed and an overall score was assigned to each mouthpiece.
The table below showcases the top three products out of over 30 that were tested.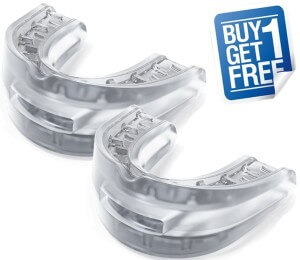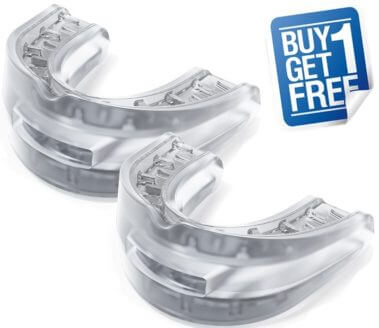 The SleepTight Mouthpiece was designed by Dr. Michael Williams, a seasoned dentist who has spent over 40 years in practice.
The SleepTight is an easy-to-fit one piece MAD that is made from a safe thermoplastic material which has been cleared by the FDA. It's extremely durable and is able to last up to 24 months. SleepTight has offered Snoring Mouthpiece Guide readers an exclusive Buy 1 Get 1 deal. Offer can be found here. 
Good Morning Snore Solution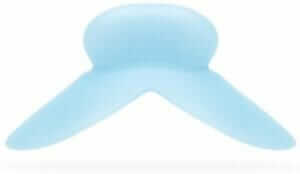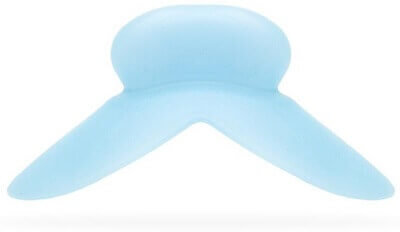 The Good Morning Snore Solution (GMSS) is a tongue stabilizing device that was designed by Dr. Leslie Dort. This mouthpiece has been scientifically proven to stop snoring. 
Because it sits outside of the mouth, some people prefer it over traditional mouthpieces which sit entirely inside of the mouth. Unfortunately, one of the downsides of this product is that you must be able to breathe through your mouth in order to use it.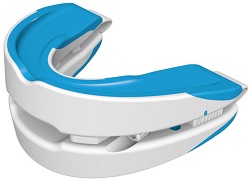 For years, VitalSleep has been the leader in the adjustable MAD category. 
VitalSleep contains a screw adjustment on either side of the mouthpiece which can be turned using the provided hex key. 
It's the only mouthpiece available with a 1-year guarantee – If it breaks, they will replace it for free.