LAST UPDATE: 11/17/2023
You're probably wondering what has possessed me to blog about a personal matter such as snoring and the multitude of mouthpieces that I have tried.
I once had a snoring problem that was affecting my life in so many ways. My sleep quality was poor and my wife refused to sleep in the same bedroom as me – that was until I discovered snoring mouthpieces. Since then, my life has changed dramatically. I wake up each morning with more energy than ever and my wife and I no longer sleep in separate bedrooms.
Over several years, I have purchased (in some cases been given) more than 2 dozen snoring mouthpieces to try out. Using 13 criteria, I assigned a rating to each product.
While you can spend hours reading through my reviews, I have done the heavy lifting and created the table below with my top three mouthpiece choices.
On this website, I'll walk you through the method of my research and testing while documenting the success (or failures) of each mouthpiece. The ultimate goal is to improve the lives of others by sharing this information, which has taken years to compile.
Are you looking for real reviews on Snoring Mouthpieces but are only finding the same old reviews that have been rehashed?
Wouldn't it be nice if someone were to actually test several mouthpieces and then write an honest comprehensive review of each? Over the years, I've been doing just that.
It all started with a journey to stop my own snoring which led me to create this blog and ultimately review more than 30 different mouthguards.
First things first, if you don't already know what a snoring mouthpiece is, the information below should answer most of your questions. In short, it's an oral appliance similar to an athletic guard or dental guard but is designed to hold the jaw or tongue forward which tightens the airway and stops snoring.
Do they work? Without a doubt.
Now that I have mentioned my top 3 choices, here's a bit more information summarizing why each mouthpiece was chosen.
SnoreRx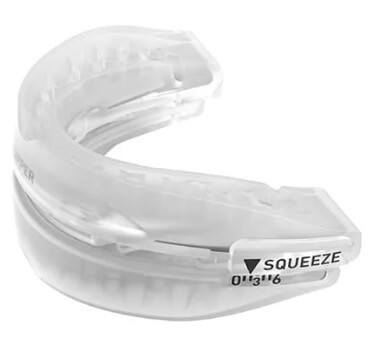 ☆☆☆☆☆ 5.0 Star
SnoreRx is my #1 snoring mouthpiece pick as it's a pioneer in the industry and is a trusted source when it comes to snoring mouthpieces. The company was one of the first to enter the industry in 2009 when it offered its unique Thermal Matrix and Micro-Fit features. I have been a fan of this product since I first gave it a try in 2013.
They offer two different designs which include the Original SnoreRx and the SnoreRx Plus with the primary difference being the SnoreRx Plus allows for vertical movement of your jaw. Both products can be micro-adjusted at any time in 1-millimeter increments as needed without the use of any special tools. Their products are laboratory-quality and are top-notch.
If you have read any of my reviews, you know how much I love mouthpieces that allow for mouth breathing. The SnoreRx delivers in this category as well with a very large breather hole located at the front of the device.
Here are a few other reasons why SnoreRx has earned a spot at the top:
Laboratory-quality mouthpiece at an affordable price.
Ability to make micro-adjustments without the need for special tools.
Cleared by the FDA in 2011 as a class II medical device and is BPA Free
Endorsed by several medical professionals.
Comes with a 30-day money-back guarantee.
SleepTight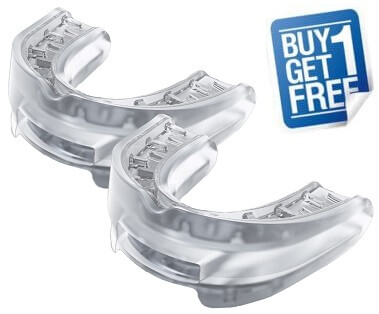 ☆☆☆☆☆ 4.75 Star
While SleepTight is a brand that you may not have heard of, it's simple and incredibly effective.
What makes the SleepTight stand out from the crowd is its simplicity, effectiveness, and value. While other brands attempt to differentiate themselves by adding features such as tongue straps and mandible adjustments, SleepTight has focused on delivering a product that fits properly and is comfortable. This is one of the most important features to look for, as a properly fitted mouthpiece is less likely to fall out at night. Losing a dental guard while asleep happens to be one of the most common complaints among users.
SleepTight is able to achieve a closer, tighter fit because of its patented dual-laminate design. The outer trays are made from a stiff FDA approved thermoplastic material while the inner core is a soft material that creates a better impression of the teeth as compared to other snoring mouthpieces. Unlike most Snoring Mouthpiece that are sold, this one is actually made in the United States.
There is one large front breathing hole, the largest opening that I have come across. This is a necessity for those who tend to breathe through their mouth during sleep or cannot breathe through their nose because of a cold or allergies.
Another reason why I have rated this product highly is that it's a great value. The manufacturer of Sleeptight has offered the readers of this blog a BOGO deal, which can not be found elsewhere. In order to receive this offer, you must visit this page on the company's website.
Also, SleepTight offers a 30-Day Trial for just $9.95. You are charged only $9.95 and can try the SleepTight to ensure you are satisfied before the balance is charged.
Here are a few other reasons why SleepTight has earned a spot in second place:
Made in the United States
Designed by Dr. Michael Williams, member of the American Academy of Sleep Medicine who spent over 40 years in dentistry and is familiar with the application of oral appliances.
It was cleared by the FDA in 2014 as a class II medical device and is described as an intraoral device for snoring.
SleepTight is extremely durable, lasting up to 24 months. Most mouthguards only last between 6-12 months.
Good Morning Snore Solution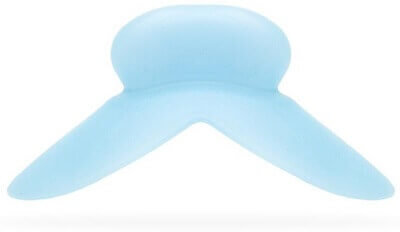 ☆☆☆☆☆ 4.5 Star
Tried and true, the Good Morning Snore Solution (GMSS) has long been a favorite of mine and a popular choice among snorers.
It's a Tongue Stabilizing Device (TSD) style mouthpiece that's similar in design to other TSD's, although it sports a lower profile that is notably more compact in comparison. Also, the material that the GMSS uses is slightly thinner in nature in comparison to other TSD's. Being a TSD, it does require that your nasal passages be free of obstruction in order to allow for proper breathing while asleep. If you are a mouth breather, you will not want to use this product.
The GMSS is a one-size-fits-all mouthguard that requires no alterations before being used. It's BPA free, latex free, and is made from a medical grade silicone.
Denture wearers are often limited in terms of mouthpiece choices. The GMSS is one of few products that's suitable for snorers who wear dentures.
While it's one of the better products out there, it does come at a higher than average price tag.
Save 10% on your order using Promo Code: SMGSAVE10
Visit the GMSS website for more information.
Other key points that helped GMSS earn a third-place finish are:
It was developed by Dr. Leslie Dort, a Canadian dentist in Calgary, Canada.
In this study, GMSS was found to significantly reduce snoring. Very few mouthguards have been studied in a clinical setting.
GMSS is Cleared by the FDA, ARTG, and EC.
You can try it risk-free for 30 days. If not satisfied, It can be returned for a full refund.
Here's a comparison chart of all snoring mouthpieces that I have reviewed sorted by rating.
Snoring Mouthpiece Comparison Chart
Mouthpiece
Total Cost with Shipping
Key Features
SnoreRx
Read Review

5.0 out of 5
$105.95 each
Micro-adjustment feature that requires no tools. Can adjust in 1mm increments up to 10mm
SleepTight
Read Review

4.75 out of 5
$79.90 each
2 for $97.90


Exclusive Offer


Available here 
Better fit with largest front airway opening available on the market. Better breathing for those with colds, allergies, or deviated septum.
GMSS
Read Review

4.50 out of 5
$99.89 each
Works by creating a suction which holds tongue in place. Can be worn with dentures
VitalSleep
Read Review

4.5 out of 5
$69.95 each
Comes in 2 sizes – Small and regular. Features hex screw adjustment
Zyppah
Read Review

4.50 out of 5
$99.90 each
Patent pending band used to hold tongue in position while sleeping
aveoTSD
Read Review

4.50 out of 5
$89.00 each
Made from soft medical grade silicone. Does not attach to teeth
ZQuiet
Read Review

4.25 out of 5
$99.85 each
Allows mouth to move freely. Works out of box but may have to trim to fit with small scissors
SnoreMeds
Read Review

4.0 out of 5
$48.79 each
Simple 1 piece design with 2 breather holes.
Snoremender
Read Review

4.0 out of 5
$57.00 each
Currently unavailable in the US
Silent Treatment
Read Review

4.0 out of 5
$62.00 each
Unique Design attached to surface of tongue
AirSnore
Read Review

3.75 out of 5
$49.95 each
Easy to mold with a large breather hole
SleepPro Easifit
Read Review

3.75 out of 5
$52.45 each
Basic design. Has 2 air holes for breathing
SleepPro Contour
Read Review

3.75 out of 5
$137.49 each
Low profile design. Adjustable up to 12mm
SnoreMedic
Read Review

3.5 out of 5
$43.98 each
Basic yet effective boil and bite mouthpiece
SomnoGuard AP
Read Review

3.5 out of 5
$157.00 each
Can be used with missing teeth. Adjustable up to 10mm with screwdriver
Noiselezz II
Read Review

3.5 out of 5
$57.00 each
Able to fit over dentures
SleepPro Custom
Read Review

3.5 out of 5
$267.49 each
Dental impression kit is sent off to labatory where custom mouthpiece is made
SnoreDoc
Read Review

3.25 out of 5
$39.99 each
Soft rubber texture. Custom fitted.
Ripsnore
Read Review

3.25 out of 5
2 for $69.95
Has a breathing hole. Can be remolded up to 5 times
Puresleep
Read Review

3.25 out of 5
2 for $69.85
Easy to adjust jaw position with 3 "snap in" settings. No complicated mechanisms that can break.
Snoreban
Read Review

3.25 out of 5
$49.95 each
Simple mold fitted device that is transparent
Snore Eliminator Pro
Read Review

3.25 out of 5
$84.37 each
Adjustable up to 10mm. No tools required
The Pacifier
Read Review

3.0 out of 5
$29.99 each
Simple device that holds tongue forward
Snore Eliminator
Read Review

3.0 out of 5
$37.00 each
Standard M.A.D. device but has a oblong hole to allow breathing with mouth closed
EZ Snore Stopper
Read Review

3.0 out of 5
$40.00 each
Basic design leaves little room for product malfunction.Features a breathing hole
SnoreWizard
Read Review
3.0 out of 5
$65.00 each
One of the few devices ready to use out of box. Does not require boiling.
SnoreMate
Read Review

3.0 out of 5
$36.99 each
One size fits all. Easy to mold.
Kudo SnoreFighter
Read Review

3.0 out of 5
$46.98 each
3 Products available – one for mouth breathers, nose breathers or either
SnoreFree Now
Read Review

3.0 out of 5
$49.99 each
Standard custom mold design. Comes with extras such as cleaning solution, insertion tool, etc.
ProSnore 2
Read Review

2.75 out of 5
$139.99 each
No longer available
ProSnore 1
Read Review
2.75 out of 5
$119.99 each
No longer available
How Are Ratings Determined?
You may be wondering exactly how the rating of each mouthpiece is determined.
First, a scoring system was established which considers both the product and the company that sells the product. A maximum point value associated with each attribute is assigned. Some attributes are weighted heavier than others based on perceived importance. Here's a breakdown of the point distribution:
Effectiveness: 1.0 Point
Comfort & Fit 0.75 Points
Quality: 0.50 Points
Cost: 0.50 Points
Breath-ability: 0.25 Points
Ease of use: 0.25 Points
Useful life: 0.25 Points
Overall Experience: 0.25 Points
Designers Credentials: 0.25 Points
Manufacturer Credibility: 0.25 Points
Better Business Bureau Rating: 0.25 Points
Certification/ Approvals (FDA, ARTG, and EC): 0.25 Points
Return Policy / Guarantee : 0.25 Points
Altogether, there are a grand total of 5 points available.
Each mouthpiece is tested for a minimum of two weeks and a score is assigned to each attribute. The points are then tallied up and a star rating is established based on the number of points earned with 1 point equivalent to 1 star.
Effectiveness is measured three ways – My wife's observation of my snoring, how "refreshed" I feel in the morning, and in some cases, a snoring app which monitors and records the sound of snoring.
For example, here's the scoring sheet of a mouthpiece that I tried:

| Attribute | Points Scored |
| --- | --- |
| Effectiveness | 1.00 / 1.00 Point |
| Comfort & Fit | 0.50 / 0.75 Points |
| Quality | 0.25 / 0.50 Points |
| Cost | 0.50 / 0.50 Points |
| Breath-ability | 0.25 / 0.25 Points |
| Ease of Use | 0.25 / 0.25 Points |
| Useful Life | 0.00 / 0.25 Points |
| Overall Experience | 0.25 / .025 Points |
| Designer Credentials | 0.25 / 0.25 Points |
| Manufacturer Credibility | 0.25 / 0.25 Points |
| BBB Rating | 0.00 / 0.25 Points |
| Certification / Approvals | 0.25 / .025 Points |
| Guarantee | 0.25 / 0.25 Points |
| Total | 4.00 / 5.00 Points |
In this example, you can see that this particular mouthpiece lost points for comfort, quality, useful life, and BBB rating. When added together, it scored 4 points which is equivalent to 4 stars.
What To Look For When Shopping for A Snoring Mouthpiece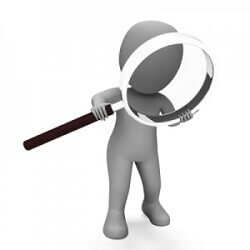 When it comes to the Snoring Mouthpiece, there are quite a few products available on the market today.
Mouthpieces typically fall into one of three styles – MAD, TSD, or Hybrid.
The Mandibular Advancement Device (MAD), also less commonly known as the Mandibular Advancement Splint (MAS), works by positioning the jaw forward, creating a less restrictive breathing passage. The Tongue Stabilizing Device (TSD) focuses on retaining the tongue in the forward position, preventing it from blocking the air passage as one sleeps. Then there is the hybrid device that uses a combination of both jaw advancement and tongue stabilizing.
All three styles have been clinically proven to help with snoring and obstructive sleep apnea (OSA).
With so many similar devices on the market today with such a wide range of price, how does the consumer decide which one will work the best? Making a decision can be challenging because there are several factors that one should consider as outlined below.
Alternatively, you can take the easy route and simply choose a product from the comparison chart that I put together.
Quality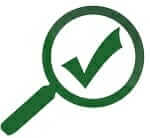 You will want to consider the types of material used in the construction of a mouthpiece. It's a good idea to ensure that the manufacturer's product does not contain Bisphenol A. (BPA). While there is an ongoing debate surrounding the use of BPA in consumer products such as food and drink packaging, my opinion is that it is best to steer clear of any device that contains BPA, especially since they will remain in contact with your mouth for on average 8 hours every night.
Today, the majority of anti-snoring devices on the market are advertised as "BPA Free" but there are some exceptions. Some of the lower end products that are produced in mass overseas will likely contain mystery plastic material which could possibly contain BPA's.
If you have latex allergies this is another consideration to examine before making a decision. An estimated 3 million people in the United States suffer from a latex allergy. In addition to latex, you should also take precaution if you are known to have a reaction to silicone products. The material that I like to see used is dental thermoplastic, which is commonly used to produce dental appliances such as dentures.
Comfort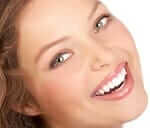 The first question that most people ask is "will this product be comfortable to wear?". After all, what good is a product that solves your snoring problem while creating a new issue of discomfort?
The overall comfort is greatly determined by the design of the mouthpiece. Some MAD devices feature a jaw adjustment feature that will allow you to position your jaw forward or backward in order to achieve an ideal level of comfort while providing enough advancement to stop the snoring. As for the TSD's, most of these are one-size-fits-all and are not adjustable. Since everyone's mouth is different, having a MAD that fits properly is an important factor that will determine whether or not it will be comfortable.
An overwhelming majority of the industry offers a "boil & bite" feature that addresses this issue. Simply stated, the user drops the device in boiling hot water for a specified amount of time. It is then removed and slightly cooled before inserting into the mouth where it remains for several seconds while the user bites down, applying firm pressure. The end result is a customized piece that retains its shape. Depending on the manufacturer, dental guards remolded 2-5 times.
A more precise (typically more expensive) solution is the use of a dental impression kit. With the dental impression kit, the user is sent a kit containing a molding clay along with a mouth tray. After placing the molding clay in the provided tray, they bite down and release, creating an exact impression of the teeth and surfaces. This kit is then mailed to a laboratory where a custom mouthpiece is created and then mailed back to the customer. While this is perhaps the best way to get a precise fit, you will have to wait several weeks before receiving your customized device. If your significant other has reached their boiling point with your snoring, you may want to consider a more immediate solution such as the boil and bite.
Breathability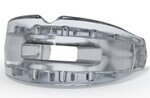 Perhaps one of the most overlooked features is the presence or absence of breather holes. Do you typically sleep with your mouth wide open? Do you have sinus issues or a medical condition that restricts airflow through your nose? If so, you may want to choose a product that permits mouth breathing.
Strike a balance between the size of the breathing hole and the overall size of the device. An extremely large breathing hole may prop the mouth open to the point where it is uncomfortable while too small of a breathing hole may restrict the amount of air that reaches your lungs. One noted downside to having air holes is that in some cases, a whistling sound may occur which may be just as bothersome as snoring. This typically occurs when a dental guard has breather holes that are too small.
Simply stated, if you typically spend your sleeping hours with your mouth closed, a model without a breather hole should work. If not, you may want to stick with one that does.
Expected Life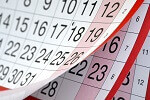 Surprisingly, the average life expectancy of most MAD's and TSD's is far less than one would expect. The average lifespan for most dental guards is typically around 6-12 months. Some even suggest replacement as soon as 3 months!
It is important to mention that the useful life of the device may vary from one person to another. For instance, a teeth grinder will usually seek a replacement more often than a non-grinder. Personally, I wouldn't consider purchasing a mouthguard that lasts less than six months. Higher quality materials, while increasing the production costs, typically yield a more durable and longer lasting product.
As you can imagine, having to replace your mouthpiece 3-4 times per year can be quite costly which should weigh in as a factor when making a decision.
Value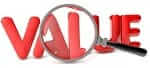 Affordability. This is the number one concern for most of us who have a budget to adhere to.
The price of available mouthguards ranges from around $35 to $200. This price can soar into the thousands if you are considering having a custom-designed oral mouthpiece such as the Thornton Adjustable Positioner (TAP 3) fitted by your dentist.
I will be the first to admit that when I originally looked into buying a stop snore device I was tempted to purchase the cheapest product that I could find on eBay. I soon realized how different each product was and that there were several factors, as mentioned above, that should first be considered.
What one may consider "value" will, of course, vary from one person to another. Compare the cost of each mouthguard and weight it against the benefits. Remember, the best device for you is not necessarily the cheapest or most expensive, it is the one that meets your needs and sells for a price that you can afford.
Other Considerations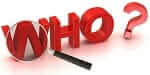 One factor that buyers often fail to examine is who they are purchasing their mouthpiece from.
What are the sellers' credentials? Has the device been cleared by a regulatory agency such as FDA? Are they using a medical grade plastic that is safe? What's their return policy? How is their customer service handled? What's their BBB rating? What do the online reviews say? These are all important questions that should be investigated.
Unfortunately, there is no shortage of sellers who take shortcuts by selling the cheapest mouthpiece they can get ahold of. Most often, these mouthguards are made from unknown materials and are certainly not cleared for use by the FDA. These are usually the unbranded or private labeled and are sold for just a few dollars. These are usually easy to spot because they often come with instructions that are written in broken English or arrive with no instructions at all.
Remember, these are prescription dental appliances that will be in contact with your mouth for an extended period of time. Do yourself a favor and buy from a reputable seller.

Frequently Asked Question
What's a Snoring Mouthpiece?
A snoring mouthpiece is an oral appliance that is used to reduce or eliminate the sound of snoring. It's a small dental guard like device that is placed inside of the mouth. You will typically find 3 different styles of mouthpieces – the MAD, TSD, or Hybrid. Each has own advantages and disadvantages.
How does the Mandibular Advancement Device work?
The MAD, also known as mandibular advancement splint (MAS), is a device that is inserted into the mouth before going to sleep. The fitted device rests between the upper and lower teeth and is designed in such a way to "advance" or move the lower jaw (mandible) forward. The theory behind using this device is that moving the jaw forward tightens the muscles and tissue in the upper airway. This creates a less restrictive airway and often eliminates the sound of snoring. These the most popular style of mouthpiece and are widely used in the United States, Canada, and the United Kingdom.
How does the Tongue Stabilizing Device work?
A Tongue Stabilizing Device (TSD) is a pacifier-like device that snugly fits on the tip of the tongue, preventing it from coming in contact with the back of the throat and causing a breathing obstruction. TDS's are sometimes referred to as Tongue Retaining Devices (TRD).
It typically secures to the tongue by squeezing a bulb at the end of the device before positioning it at the tip of the tongue. Once in position, the bulb is released and a vacuum is created to suck the tongue into the device. Most TSD's feature 2 protruding tabs which rest on the outer lips to keep the device and your tongue in the forward position. In many cases, it is just as effective as the MAD when it comes to snoring treatment. While less popular when compared to MAD'S, they can still be a viable option when it comes to snoring relief.
How Does The Hybrid Device work?
A hybrid mouthpiece is simply one that has attributes of both a MAD as well as TSD. It may hold the jaw forward while retaining the tongue at the same time. Hybrid devices are far less common than MAD's and TSD's.
Do snoring mouthpiece actually work?
Numerous studies suggest them to be quite effective. One recent study showed that 35 out of 36 patients reported a decrease in snoring when using a mouthpiece. Nineteen of these reported that their snoring was eliminated completely.
What causes snoring?
The "snoring sound" is typically created when the uvula ( piece of tissue at the rear of mouth) comes in contact with throat tissue resulting in an airway obstruction. The uvula and throat tissue vibrate against one another, creating this noise. There are usually other underlying reasons why this happens. Excessive alcohol consumption, use of sleeping pills or simply being in a deep sleep can cause you to snore. In addition, nasal obstructions such as nasal polyps or a deviated septum, enlarged tonsils, or being overweight may also be causes. Most commonly, old age is to blame. As we get older, we lose muscle tone within the airway.
How long do stop snoring mouthpieces last?
There are several different factors which determine the frequency of replacement and this will vary from one product to another. The average life expectancy is typically around 6 – 18 months for most devices – some last longer, some shorter. The quality and type of material used in production are perhaps one of the greatest factors determining useful life. Another factor is actually the persons' sleeping habits. Those who tend to grind their teeth and those who wear their mouthguard on a regular basis tend to replace their device more frequently. Generally speaking, the more expensive appliances that are custom fitted by a dentist tend to last years opposed to months. This is something that you may want to consider before making a decision.
I have dentures, are there any devices that will work for me?
Most MAD's are not well suited for denture wearers. The manufacturer of the Noiselezz II does, however, claim to be denture compatible. The only stipulation is that the dentures must be secured in the mouth while sleeping. The Tongue Stabilizing Device (TSD) will most likely be a better solution if you wear dentures as it doesn't require teeth to stay in place. It works by attaching to the tongue and then it rests on the outside of the lips.
My jaw is sore after using a MAD, is this normal?
Many experience jaw and facial discomfort when initially using a MAD. This is normal and typically lasts for around 3-7 days. Keep in mind that your jaw is being held in an unnatural forward position for several hours while you sleep. This has an effect on several facial muscles which have been accustomed to a specific resting position for, well your entire life. It will take some getting used to but if the discomfort doesn't eventually subside, discontinue use and consult with your dentist or doctor.
Will it help with teeth grinding while sleeping?
Mouthpiece devices such as the MAD just may solve two issues at the same time – snoring and teeth grinding. Since most devices are constructed of a similar material as dental guards and they are inserted between the upper and lower teeth, they can prevent snoring and even protect teeth from grinding. There are however exceptions so be sure to check with the manufacturer before using the device as a guard.
Do I need a prescription to order one?
Yes and No. MAD and TSD devices are classified by the FDA as a "Class II medical device" which is by prescription only by default. There is, however, a workaround called the "adequate directions for use" as outlined in the Code of Federal Regulations. There is no need to get into the technicalities but yes, you can buy one of these devices online without a prescription.
Are discount devices such as those found on eBay okay to use?
As the adage goes, "you get what you pay for". While this is not always true, you may not want to take any chances when it comes to your health. I have seen quite a few no-name products out there and not just on eBay that sell for as little as $5. Whats disconcerting is that little to no information about the materials used in production are revealed. This leaves one guessing what they are made of and if the material may cause any adverse side effects. After all, you will be putting this in your mouth for several hours while chewing, salivating, swallowing and breathing. Finding a product that is approved by the Food and Drug Administration is a good idea. There are however mouthpieces on eBay that are from reputable manufacturers and actually state what types of plastics, rubbers or synthetic materials they use when making their product. Then there are the "knock-off" or counterfeit products that are prevalent on the market. If you choose to buy a discounted item, be sure to first do your homework and know what you are getting.
Will it help with obstructive sleep apnea?
Perhaps. Keep in mind that there are two different types of sleep apnea – Obstructive and Central. Obstructive Sleep Apnea (OSA) is caused by an obstruction in the upper airway whereas Central Sleep Apnea (CSA) is caused by the brain not sending a command to the lungs to breathe. While both are serious conditions, treating CSA with an oral appliance could lead to serious health issues or even be fatal. It is important to first properly diagnose the issue prior to treatment. Diagnosing can only be done by a qualified medical professional and may involve a home sleep test or sleep study that is completed in a lab.
Am I able to breathe through my mouth with the device in?
This depends on what you purchase. Some have breathing holes while others do not. This is something to consider before making an ultimate decision.
How do I clean my MAD or TSD?
Most MAD's and TSD's can be cleaned with a toothbrush and standard toothpaste. It is, of course, advisable to follow the manufacturers care instructions to ensure that you are using the correct cleaning and disinfecting product. There are a handful of devices out there that require a special cleaning solution. Remember that cleaning and disinfecting is not only important when it comes to caring for your piece, this is also done for health reasons. Also, when making a decision, consider the level of difficulty while cleaning. A unit that has several nooks and crannies can more easily harbor bacteria.
Is it possible to swallow it while sleeping?
If it was approved by a governments regulatory services such as the Food and Drug Administration (USA), Therapeutic Products Directorate (CA), or the Australian Register of Therapeutic Goods (AU) then generally speaking it is considered safe and should not present a choking hazard. There have however been numerous instances where safety officials have allowed various hazardous items, not necessarily snoring devices, to slip through the cracks. But in general, if it was approved by a government agency such as the FDA then it should be okay.
What does the term "boil and bite" mean?
Boil and bite is an industry term that is simply used as a way to describe the way many oral appliances are custom molded to the contour of the teeth. When directed, the appliance is dropped into boiling water for a few seconds, slightly cooled and inserted between the teeth to take an impression. Once cooled, it will maintain its shape. This is an alternative to the dental impression kit which uses trays and dental clay to take an impression of the surface of the teeth. A custom piece is then cast.
How effective is a mouthpiece for treating snoring?
This question has several answers, depending on who you ask. Some manufacturers claim "94%, 96%, or even 98% effectiveness" while other manufacturers claim a "90%+ satisfaction rate. Keep in mind that there is a difference between effectiveness and satisfaction rate. In order to get a more accurate estimate, one should look towards reputable medical studies. One combined pilot study conducted in Belgium indicated that 65% of patients using low-cost MAD devices had shown improvement in snoring. The study concluded that the mouthpieces were a feasible solution and that cheaper MAD's could be used to determine effectiveness prior spending more on a custom device. Other studies suggest a higher success rate.
Should children use this device?
No, it is not recommended that children use either type of device due mainly to the fact that it may interfere with proper mouth and teeth development.
How many times can a boil and bite be remolded?
As the material used in bite and boil mouthpieces are heated and cooled they begin to weaken and break down. Getting a good impression the first time is ideal but this doesn't always happen. In most cases, the material can be heated or cooled 2-3 times before it breaks down and becomes distorted. Some manufacturers suggest up to five times, but that seems to be a far stretch. As always, follow the recommended instructions that come with the packaging.
What does it mean to be FDA cleared?
The Food and Drug Administration (FDA) has a responsibility to protect public health by examining biological products, food, drugs, cosmetics, medical devices and such. They do rigorous testing to ensure products are safe to distribute. Before such a product can be sold in the US, it must first be cleared by this agency.
Can they be used if I have TMJ?
This would be a great question for your doctor or dentist. Most manufacturers advise that you do not use MAD's or TSD's if you have TMJ. Use of such a device can worsen symptoms.
Why am I required to fill out a questionnaire before buying online?
You may have noticed that some sellers require that you answer a few basic questions primarily concerning your oral health. They usually state that the questionnaire is used to ensure that the product is a good fit for you. While they may have your interest in mind, they are also using this questionnaire as a form of legal protection. If asked, be sure to answer all questions honestly as they are also used to protect not only their interests but also yours.
Are these devices safe to use?
Generally speaking, yes under the conditions that:
You do not have any medical conditions such as TMJ, gum disease or loose teeth. Using such an appliance may worsen your condition.

The appliance is approved by the FDA or similar regulatory agency.
You follow the manufacturers' instructions and use only for its intended purpose.