☆☆☆☆☆ 3.5 Star Rating
Product design and specifications
The SomnoGuard AP is a boil and bite mandibular advancement device that is designed and produced by a German company by the name of Tomed. This MAD is commonly fitted by a doctor or dentist but can be ordered from several online resellers and fitted in your home. Note, although the SomnoGuard AP has been approved by the FDA, it is currently unavailable for purchase online in the United States. In all likelihood, this will change in the near future as several related companies have taken their products to US markets, making them available to anyone without a prescription.
Dr. Winfried Toussaint is the creator of this device that has been used by medical professionals in the US for 16 years now. Dr. Toussaint, a 20 year MD who practices natural medicine in Bensheim developed this product to solve his own sleep apnea problem.
Fitting the SomnoGuard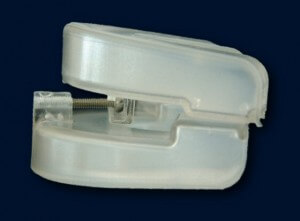 The fitting process is a bit more complicated than most boil and bite devices because it involves multiple steps. Here are the steps used to properly fit the device.
Remove the upper tray from the packaging and submerge in hot water for 3 minutes, this will make it moldable.
Allow cooling briefly before fitting over upper teeth. Simply press the guard against the teeth. Do not bite down.
Remove after a few seconds, place in cold water and trim off any excess material
Heat lower piece in boiling hot water for 3 minutes. Attach to upper piece and place into the mouth. Apply pressure with the jaw. Remove and trim.
Repeat step 4 once again with the upper piece.
Fit together and make advancement adjustments if necessary
How is it different?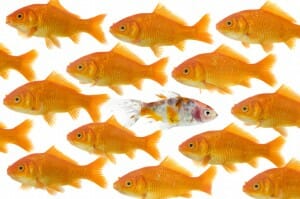 There are seven attributes that set this device apart from other mandibular advancement devices that are used for sleep apnea and snoring.
It allows for approximately 10mm of adjustment. This means that it can accommodate people who have an extreme overbite or under-bite. By adjusting the stainless steel screw, the lower portion pushes against the upper portion to create the desired advancement
The two-piece design can be easily taken apart for cleaning purposes. It is essential to separate the two pieces to ensure a good cleaning.
SomnoGuard allows for lateral (side to side) movement which is an important feature that maximizes comfort.
When fitted, the mouthpiece is clear and less noticeable than several others.
Developed by a seasoned doctor, cleared by the FDA, and clinically tested. The launch of this product has been carefully planned and executed.
Breathing holes are built in and a necessary feature that others often leave out. Other MAD's often receive bad reviews from people who are unable to breathe through their nose and require air ports in their mouthpieces. This problem has been solved with the SomnoGuard.
This device lasts 18 months or longer. This is considerably longer than most on the market today.
Treatment of sleep apnea
In most cases, mild to moderate obstructive sleep apnea can be treated with this device. However, it is very important that you use it under the supervision of your doctor. Self-treating without a doctor can be dangerous and is not recommended.
How much does it cost?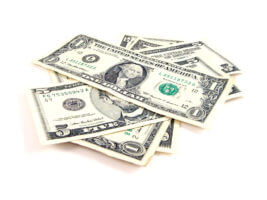 Several websites sell this device for around $150 plus the cost of shipping. In this case, shipping typically runs between $7.50 and $10.00. You can also purchase it through your doctor or dentist. This may be a good option for those who do not feel comfortable fitting their own piece or cannot purchase on outright. (such as US residence)
Comparing the price of this unit to similar ones, it is slightly more costly than comparable units. Part of the additional cost obviously goes toward research, development, clinical trials, advertising, and licensing. Unfortunately, these factors combine will raise the price of any product.
What are the reviewer saying?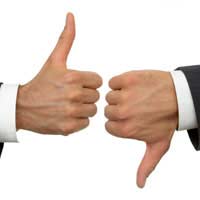 It is not surprising that most who have tried this agree that it does, in fact, work as promised. However, those who are heavy snorers or have a severe case of sleep apnea saw little to no relief with this product. For the most part, those who have tried it are satisfied. Several have commented that the SomnoGuard AP is hands down the best MAD that they have ever tried. Here are a few reviews from actual customers. Source: British Snoring Association
"This did almost totally stop my snoring, but I found it impossible to keep comfortably in my mouth. I have a small mouth and it was terribly uncomfortable so I couldn't keep it in all night." -Lorrie Marchington

"According to my boyfriend, even when my nose is really blocked up, I don't snore, I just make a slightly heavier breathing noise than normal." -Emily Newton

" I bought this product and it is brilliant. I no longer snore and not once have we spent a night apart since wearing it." -Gabrielle
A few individuals also suggested that the device should be made into a one piece because it has a tendency to come apart while sleeping. There were only a couple reviewers who said that the product did not work for them at all.
Expert suggestion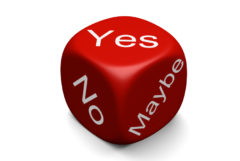 Let's face it, there are a lot of MAD's on the market today which means that making a decision is more difficult than ever. Fortunately, with this product, the decision has been made easy. While it may be somewhat difficult for the average user to fit, this is made up for by so many outstanding qualities.
Having the ability to adjust the unit forward up to 10mm is something that very few devices offer and the breathing holes are a must that is often overlooked.
This product has been around for several years now and was developed by a German doctor who shows transparency by publicly displaying his name next to the SomnoGuard. His company, Tomed has actually taken the time to conduct clinical studies and also cleared the device with the FDA. This is uncommon as competing products are often sold without FDA clearance and with no studies proving their effectiveness.
As for improvement, a custom lab mold would be more desirable than the boil and bite although this method is still effective.
I would give the SomnoGuard a try if you have the means to afford this oral appliance and live in a country that permits you to purchase one without a prescription. I do know that the SomnoGuard cannot be purchased inside the US without a prescription. There is, however, an alternative device that has been gaining a lot of popularity in the past couple of years. The Good Morning Snore Solution was developed by a Canadian dentist by the name of Dr. Leslie Dort. It has also been clinically proven to work. In the snoring mouthguard industry, clinical studies are rarely conducted on new products because of the high cost of doing so.
I've tried the GMSS and can tell you that it does indeed work. Take a look at my post for all the details including my review video.
One of the best features offered by the GMSS is the ability to control your snoring without putting a massive device inside your entire mouth. It works using a different principle (tongue stabilizing) that has proven to be just as effective as traditional mandibular advancement devices.  Best of all, they last a long time and cost less than the SomnoGuard.
Which mouthpiece should I buy?
The anti-snoring mouthpiece is one of the most highly effective stop snoring solutions available. With over 100 different products to choose from, deciding which one to buy can be challenging.
As a snorer and product reviewer, I have tried many of these devices and created a list of recommended devices that will help to make this decision much easier.
Share This Post: