☆☆☆☆☆ 3.5 Star Rating
About the Noiselezz
The Noiselezz I and  Noiselezz II are both produced by Therapy Control Products, an Alberta Canada based company that specializes snoring and sleep apnea relief products. The Noiselezz is a Mandibular Advancement Device that brings forth the lower mandibular as a means to create a clear passage in which air can flow without any obstructions to go around. Breathing obstructions, excessive tissue, or loose tired muscles are all contributing factors that cause snoring.
Unlike most MAD's out there, this one has been created so that most people are able to use it right out of the box. Several others require that you do a "boil and bite" or even send a mold of your teeth off to a laboratory which can take several weeks. Using this device may be as simple as removing it from the box and inserting into your mouth after a quick rinse.
A "spring hinge" allows for free movement of the jaw so that you can speak and breathe through your mouth. A hinged jaw is a feature that very few manufacturers are offering as these are typically one piece and often have no breathing holes at all. If at any time it loses it spring action, you can refresh it by giving it a quick bath in hot water.
There are however some exceptions to this rule. If your teeth are crooked or if your teeth are abnormally placed, you may have to make some adjustments to create a more comfortable fit. Remember, unlike other devices, you do not want to attempt to reposition the lower jaw advancement. This is preset at the factory and does not require adjustment. If localized irritation occurs (irritation in a specific area) you may have to make some adjustments.
Using a sharp pair of scissors, trim away any excess material that may be rubbing on your gum line. From here, simply dip the unit in hot water (maximum temp of 163° F) for 5-10 seconds. Doing so will soften the plastic material. Do not heat beyond this temperature and do not leave in hot water for more than 5-10 seconds.
Use a household item such as a spoon to open up and reshape the area that is irritating you. It may take several attempts to find the perfect fit.
It is best to wear the device during the day when first getting used to it. This will allow your body to adjust and gives you an opportunity to identify problem areas that may need to be reshaped.
Noiselezz I vs Noiselezz II
The manufacturer offers 2 different models but whats the difference? While they are both effective when it comes to controlling snoring, the second edition has a slight modification which helps to keep the device in your mouth at night. This is a common issue that some were experiencing with the first model so the second edition was created. Aside from the modification, they are identical with the exception of a $5 price difference between the two.
Price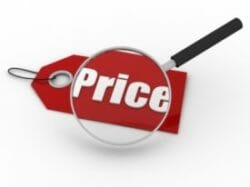 The Original model cost $44.99 while the second edition will set you back $49.99. There is, of course, a $7.50 shipping and handling fee on both devices. In comparison to other MAD's on the market, the price is middle of the road – not the cheapest yet not the most expensive.
Customer feedback and reviews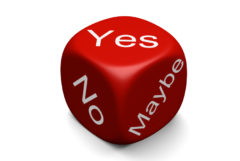 Reviewers who left positive feedback all agree that the simple design is better. It is more compact and slimmer than many others on the market, making it more comfortable to wear at night. Overall, it seems to correct the issue of snoring in most people.
There are however a few exceptions in which people were not satisfied with the results. Those who were not satisfied complain of jaw soreness or excessive dry mouth. There were only a few reported cases of either one.
Here are a few comments that were left by Amazon customers who have purchased this device. (Source: Amazon)
"It did take some time getting use to, the sore jaw and teeth in the morning, but they are all that way. This is so simple in design. I found the material quite soft and haven't had any issue with gum rubbing. And, it is so easy to clean. I just pour Listerine on it, rub it around, dry it off, and it's ready to go." – Tillman 

"This item hurt my gums and my jaw. The pain lasted for several days. I threw it away." -Ifca

"There wasn't any directions with it first off. It didn't fit my mouth and it really hurt my teeth and couldn't keep it in my mouth." – Andrew Pahl 
What is our opinion?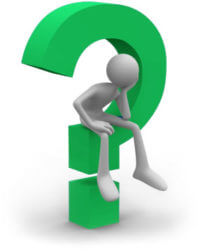 While some find that the one-size-fits-all design does not necessarily fit everyone, it does work for most people. Unfortunately, there are a few that it does not work for although there may be hope if you take the time to reshape the area that is bothering you.
The hinged design is a definite plus and is often left out by others. This allows you to slightly open your mouth to allow air in. For many, this is an important feature.
I prefer the fact that these are pre-set and often do not require molding. Most devices require an often complicated boil and bite process before they can be worn.
Simplicity is often best in many cases, and with a snoring mouthpiece, this is no exception. The simple design leaves little room for error and helps to keep bacteria out of the crevices. Other more complicated pieces can harbor bacteria and be very difficult to clean.
This product works like any other device so the technique is nothing innovative.
If you have regular teeth and gums this product may be a good choice. If you have snaggleteeth, a custom mouthguard may be a better choice.
If you want a mouthpiece that is very similar to the Noiselezz you may want to consider the Zquiet which I have tried and highly recommend. It sells for about the same price yet has been better engineered in comparison to the Noiselezz. You can get more information here which includes my complete review.
The Zquiet is BPA and latex free and has also been cleared by the Food and Drug Administration. Also, it is made in the United States and not sourced from China or any other country that may be using questionable materials or practices.  The company who sells this device has been around for several years now and unlike the Noiselezz, it comes with a 100% money back guarantee. This is a product that I have used to correct my snoring and would recommend to anyone looking for a ready to use a device that is both comfortable and effective.
Which mouthpiece should I buy?
The anti-snoring mouthpiece is one of the most highly effective stop snoring solutions available. With over 100 different products to choose from, deciding which one to buy can be challenging.
As a snorer and product reviewer, I have tried many of these devices and created a list of recommended devices that will help to make this decision much easier.
Share This Post: