Considerations before buying a Snoring Mouthpiece on Amazon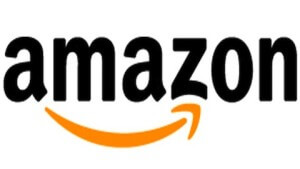 With over 200 million items offered for sale from 35 different departments, it's no wonder why Amazon.com is the worlds largest e-commerce company with over $74 billion in annual sales.
The large selection of items that are available at competitive pricing can be a bit overwhelming. Where else can you find everything from the latest electronic gadgets to snoring mouthpieces, all shipped to your doorstep in as little as one hour in some cities? Wait a second, did you say that you can buy a snoring mouthpiece on Amazon? Yes, there are a handful of such products that are being sold for as little as $10. Some of the more popular names include Rest Assured, Eliminator Pro, Sparkling White Smiles, Serenity Sleep, Happy Sleep, Shock Doctor, Sound to Sleep, as well as dozens of other generic products.
At this price point, what's not to like? When you look beneath the surface, you will begin to discover that many of the discounted products that are being sold on Amazon have some potential issues. The following are a few points that you may want to consider before buying a mouthpiece on Amazon.
Product regulation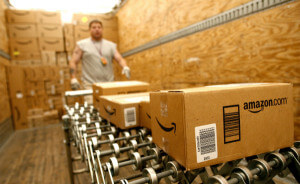 One of the biggest considerations that one should look into before purchasing a mouthguard from Amazon is whether or not the product being sold is being regulated. What exactly do I mean by "regulated"?
Many buyers are under the impression that if Amazon sells a product, it must have been examined and determined to be safe. At least this was my understanding whenever I first started using Amazon many years ago and didn't fully understand how the company operates.
The reality is, any person can have an item mass produced overseas and then sent to an Amazon fulfillment center (warehouse) where it's stored and then shipped to the consumer with very few if any questions asked. This practice has become increasingly popular in recent years.
So what does this mean? In the case of a mouthpiece, the piece of plastic that you are placing into your mouth every night to prevent snoring could have been manufactured in unsanitary conditions and might contain BPA or other harmful toxins due to inexpensive plastic materials that are sometimes used in production. Unfortunately, hundreds of such products are sent out to consumers every day without them fully understanding the risks.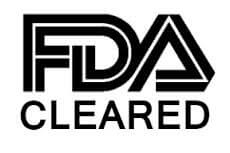 In the United States, the Food and Drug Administration (FDA) regulates the sale of snoring mouthpieces (Mandibular Advancement Devices). Other countries such as Australia, Canada, and the UK have similar regulatory agencies that oversee the sales of such products.
Technically speaking, in the US, MADs are considered a class II medical device and should be sold by prescription only. The manufacturer must prove that their product is "substantially equivalent" to another product that has already been cleared by the FDA. They must submit the necessary paperwork showing that their product is safe to use and disclose the type of materials used in production. All of this must occur before the product becomes "FDA cleared" and can be sold legally in the US.
A seller's packaging might even show the FDA symbol, however, don't take their word for it. I've come across several sellers who claim that their product has been cleared by the FDA when in fact they haven't. Before purchasing any product, always search the FDA database to ensure that it has actually been approved. Without clearance, there is no telling if the product is safe to use.
Protection against misuse
When you purchase directly from a reputable company, you will notice that you are asked a series of questions prior to being able to complete your order. Example of such questions include:
Do you have headaches that often occur or Temporomandibular Joint Disorders (TMJ)?
Does your jaw pop?
Have you ever been told that you stop breathing while asleep?
Do you often wake up tired in the morning?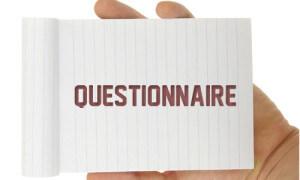 These questionnaires are designed to help prevent people who have a more serious medical condition such as TMJ or sleep apnea from buying their product. In order to proceed with an order, the answers to your questions must meet the manufacturer's criteria. Doing so, the manufacturer makes a reasonably safe assumption that their product is a good fit for you.
No such safety questionnaire is present when purchasing on Amazon. The issue here is that an undiagnosed underlying issue such as obstructive sleep apnea or TMJ may be present which may require the attention of a medical professional prior to using such a product. Regardless of the presence of a questionnaire, you should always first speak with your doctor about your concerns before using such a product.
Clinical research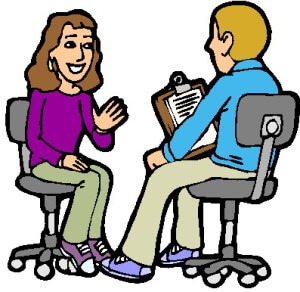 Many reputable manufacturers who go through the effort of having their product cleared by the FDA also often have clinical studies to back up their claims. These studies cost tens of thousands of dollars and are almost never conducted by those who sell cheaply made products at discounted prices.
While conducting clinical research on a product is not a requirement when it comes to selling, it's an extra step that reassures you that the product has been tested and is safe and effective.
Final thoughts
When deciding where to purchase your antisnoring device, safety should always be your number one concern. If you were to browse through the mouthguard selection on Amazon, you will notice several that are being sold without approval from a regulatory agency. This brings into question concerns about the safety of manufacturing processes.
Considering that you are placing this product into your mouth for at least 8 hours every night, it's a good idea to go with a manufacturer that has been checked out by the FDA (or similar agency) and has a solid reputation. Choosing anything else could put your health at risk.
Personally, I buy a lot of products from Amazon and find shopping online to be convenient and inexpensive. However, when it comes to snoring mouthpieces, (or any other home medical devices) I tend to scrutinize any item that is listed for sale. If you are interested in trying an Amazon mouthpiece, I would suggest that you are able to answer "yes" to the following three questions before making your decision.
Has the product been cleared by the FDA?
Is the product made from safe materials that are free of BPA and other toxins?
Does it come from a reputable seller who can be contacted via phone, email and physical address?
Which product should I go with?
I can't stress enough that it's best to go with a device that is produced by an established company that has the proper FDA clearance.
I created this table with over 25 different mouthpiece reviews, several that I have tried personally. Some products were excellent while others were lackluster.  I have also made a page with my recommended products, all of which I have personally tried and verified their credentials.
Your experience buying an Amazon snoring mouthguard?
If you have tried a snoring mouthguard from Amazon that you are satisfied with and meets the above-mentioned criteria, I would like to hear from you. Please leave a comment in the box below.
Share This Post: