Comparing oral appliances – Store bought vs professionally fitted
It has become a regular occurrence for a reader to ask me "What's the difference between online over-the-counter oral appliances and those fitted by a dentist?". After receiving numerous request, I decided that it is time to address this question. While there are quite a few similarities between the two, they also differ in several ways. I am about to lay it out, the "straight dope" if you will, by examining these similarities and differences while comparing the two.
The fitting
Let's start with the most important difference between a doctor fitted MAD and one purchased online. Several, but not all, OTC mouthpieces use simple boil and bite technology. They are fitted at home, typically using a pot of hot water. The molding process is fairly simple and involves heating the unit for a specified number of seconds in hot water and then placing it into the mouth. You then suck in, while pushing on the outside of your mouth to create a mold. After a few seconds, the device is then dropped into a bowl of cold water which causes it to retain its shape.
There are of course some exceptions to this. For instance, the SleepPro Custom and the Prosnore II both use a dental impression kit which the consumer uses to create an impression and then sends it off to a laboratory who then creates the mouthpiece which is then delivered directly to the consumer.
In comparison, professionally fitted oral appliances are sometimes boiled and bite but are often created in a laboratory using an impression of your teeth. Your dentist will use dental trays to create a custom impression and then send this off to a lab to create a piece that closely hugs your teeth and gums. Once the device is returned from the lab, the dentist ensures a proper fit and makes adjustments if necessary.
Ability to adjust
In order to effectively control snoring, an oral appliance must be adjustable. Small incremental adjustments, typically 1 mm at a time, slowly pulls the jaw forward to the "advanced position". By advancing the jaw too much at once, one can expect extreme facial tenderness in the morning. The idea is to advance the jaw forward into somewhat of a comfortable position while effectively reducing or eliminating snoring. This is often accomplished by adjusting the settings a couple millimeters at a time.
Some OTC devices offer this while others do not. Almost all professionally fitted devices should feature some type of adjustment.
Life expectancy of product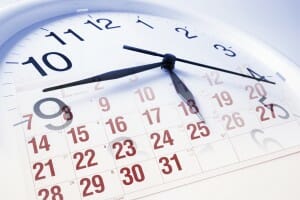 Generally speaking, professionally fitted oral appliances tend to have a longer useful life. The amount of time in which the appliance lasts will vary depending upon manufacturer. For the most part, pro fitted devices will last anywhere from a couple years to five years. This estimate will greatly vary depending on factors such as how often it is used (hopefully every night) and whether or not you grind your teeth at night (bruxism).
Over the counter, devices have a typical useful life of anywhere from 3 months to 24 months. On average they last about a year or so, once again depending on several factors.
Price tag
Perhaps one of the most notable differences between doctor fitted snoring mouthpieces and those ordered online is obviously the price. Over the counter devices will cost anywhere from $35 up to $200.
Going the professional route, one can expect to pay $300 – $500 for the initial examination and consultation in addition to the cost of the device of your choice which typically runs between $1,200 and $2,000. After the initial fitting, you will be advised to return for adjustments. These appointments will typically cost $100 or more per visit. During the first 6 months you will likely return 2-3 times and thereafter you will be scheduled for an annual or bi-annual checkup. Keep in mind that you may be able to offset these costs depending on your insurance coverage, if available.
Criticism of over the counter oral appliances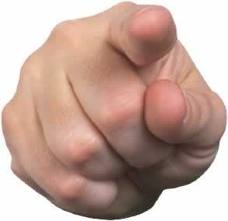 Do-it-yourself oral appliances are often criticized by medical professionals for a number of reasons. While some speak out over concerns for patients safety, others are unwelcoming of such OTC devices due to obvious monetary losses.
In May of 2012 Dr. Lydia Sosenko, a seller of oral appliances, featured Dr. Gail Demko in a podcast which was posted on Dr. Sesenko's website. Dr. Demko is considered to be an expert in the field of sleep apnea.
During the podcast, Dr. Demko was asked: "What is the biggest difference between professional devices and over the counter devices?" (@25:00 mins)
Her response:
"There is a dentist that is watching the patients for side effects. Custom fitted devices fit snugly on the teeth and don't loosen up in the mouth. They don't fall out and end up in the bed two or three times a night. They are easy for the patient to adjust, they are not just one piece. They are comfortable and don't cut into the gums. They don't torque the teeth.  They put pressure on all of the teeth instead of just one. And they are not put in the mouth of a patient whose not a good candidate."
Dr. Demko brings up at least two valid points. With an over-the-counter device, there is not a dentist watching the patient for side effects and they are not put into the mouth of a patient who may not be a good fit.  As for the other 6 reasons cited, these can be debated and are not necessarily true with every DYI mouthguard.
In a blog post dated February 2013, Dr. Sosenko offers her own criticism of OTC oral appliances as seen in the video below. Once again, some valid points are made but do not necessarily apply to all OTC devices, only a select few poorly designed ones that are usually (not always) the cheapest available.
Other considerations
OTC snoring mouthpieces should not be used to treat undiagnosed cases of Obstructive Sleep Apnea (OSA). If you suspect that you have sleep apnea or any other sleep disorder, it is essential to consult with your doctor who will likely suggest that you have a sleep study conducted.
If you have conditions such as TMJ, gum disease, loose teeth, etc. you should consult with your dentist before using any oral appliances.
Which one is better?
Now to answer the question: Which one is better?
Obviously, you can not go wrong with a professionally fitted oral appliance but if the price tag is preventing you from purchasing one, there are some really great snoring mouthpiece alternatives that can be ordered online. Here are a few key characteristics that I find desirable when purchasing such a device:

Choose one that can be adjusted. Some snap in place, some have bands while others require special tools for adjusting.
Allow for breathing. This is very important if you tend to breathe through your mouth while sleeping
Customization. Choose a device that can be molded for a more comfortable fit. While a boil and bite unit will work, one made by taking an impression with dental clay is perhaps the best. These types are however more expensive so take this into consideration.
Ensure that it's comfortable. Buy one that is constructed of a soft rubber-like material that will be easy on the gums.
Constructed of safe materials. Look for a MAD that is constructed of an FDA approved materials. Remember, you will be placing this in your mouth for several hours each day. During this time you do not want to ingest harmful toxins that leach from cheap plastics used in manufacturing.
If you choose an over the counter device aim for one that has several of the above-mentioned attributes and is within your price range. There are literally dozens of affordable products available on the market that can help with simple snoring. Here is a comparison chart that features several of them. Remember, when in doubt, have the doctor check it out!
SleepTight Treats Moderate To Mild OSA In Adults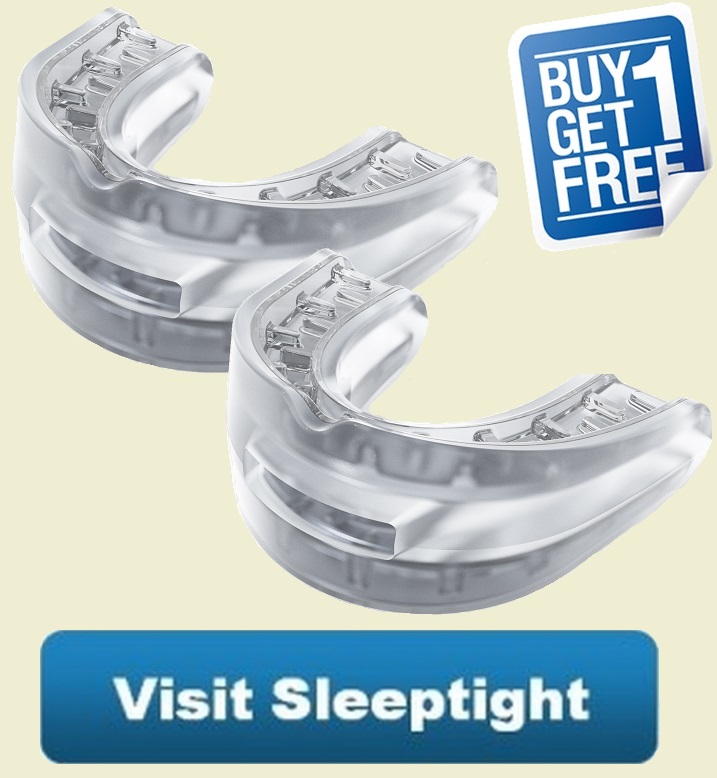 The SleepTight Mouthpiece was designed by Dr. Michael Williams and is one of the few inexpensive MAD's that has been cleared by the Food and Drug Administration for the treatment of snoring and mild to moderate obstructive sleep apnea in adults. Very few economy mouthpiece manufacturers are able to make this claim. Its dual laminate design ensures a tight fit that will last up to 24 months. The SleepTight can be purchased online for a fraction of the cost charged by most dentists and can be fitted at home in only a few minutes.
Here are a few key points to consider:
Designed By a US Dentist With Over 30 Years of Experience
Cleared By the FDA To Treat Mild To Moderate OSA In Adults
Extra Large Breather Hole
Solid 1 Piece Design
Custom Molds To Your Mouth In Less Than 5 Mins
BPA & Latex-free
Comes With A 30 Day Guarantee
Exclusive Buy 1 Get 1 Free Offer to Snoring MouthPiece Guide Readers
2 for $88 Including Shipping (Must Click On "Visit SleepTight" Before Ordering)
Read my complete review of the SleepTight.
Which mouthpiece should I buy?
The anti-snoring mouthpiece is one of the most highly effective stop snoring solutions available. With over 100 different products to choose from, deciding which one to buy can be challenging.
As a snorer and product reviewer, I have tried many of these devices and created a list of recommended devices that will help to make this decision much easier.
Share This Post: