☆☆☆☆☆ 4 Star Rating
If you have watched television or turned on the radio anytime in the past four years, odds are you have heard about the "My Pillow" at least once. The commercial is difficult to ignore – a middle-aged man with a raspy voice, dyed hair, a push broom stache, and a silver cross, who is perhaps best described as a cross between Billy Mays and Anchor Man.  The gentleman's name is Mike Lindell and he's very enthusiastic to tell the world about his revolutionary invention… a pillow.
When I first saw the commercial, I was actually quite fascinated. Lindell sells a very simple product that's used by nearly everyone. Every person who happens to be watching or listening to Lindell's commercial is within his target audience.
What's so special about this pillow and how much does it cost are two questions that immediately come to mind. I'll get to that shortly. For now, let me tell you the story of Mike Lindell and how he built a pillow empire.
About Mike Lindell, Inventor of My Pillow
"Hello, I'm Mike Lindell, inventor of my pillow, I've invented the world's most comfortable pillow, I make them right here in the United States." He then makes a simple promise that appeals to all of his sleep-deprived listeners "You will have the best sleep in the whole world! It will change your life. It will be the most comfortable pillow that you have ever owned!"
Do these words sound familiar? Who is this guy and how did he end up in the spotlight selling pillows? I asked Google and results weren't exactly pretty.
As it turns out, prior to 2009, Mr. Lindell had spent the majority of his life addicted to drugs and alcohol. It wasn't until the age of 48 that he reportedly gave up the habit and sought religion.
Throughout his life, he tried his hand at several different businesses including carpet cleaning, nightclubs, bars, hog farming, a food truck and even a professional gambler, none of which were nearly as successful as My Pillow.
The idea for My Pillow came at 2 am back in 2004.  After years of sleepless nights, a vision came to him to create the best pillow ever and call it, quite simply, "My Pillow".
Soon after having this vision, he asked his daughter to design the My Pillow logo, which is still used today. He and his son experimented with designing a pillow that would not lose it's shape, go flat, or become warm throughout the night. This meant that they would have to choose a filling that satisfied these requirements.  They ultimately settled on a filling that consists of a mixture of three different size chunks of shredded foam.
At first, Lindell tried to sell his pillows to a local Bed, Bath and Beyond who quickly ushered him out the door. A family member suggested that he try to sell his pillows in a mall kiosk, which he tried with minimum success. However, while selling his pillows at the kiosk, he met a gentleman who operated a local home show who had invited him to participate in the next show. From there, he attended several other home shows in the area.
Interest from the home shows started to snowball and his company eventually found itself featured in the local newspaper which gave yet another boost to sales.
Investors soon took notice and helped Lindell fund his first infomercial.  Eventually, they threw hundreds of millions of dollars at advertising, making My Pillow the recognizable name that it is today.
About The My Pillow
What's In My Pillow?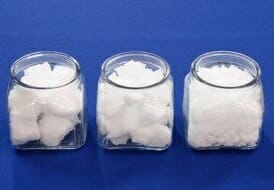 What is it about the design of My Pillow that makes it so special?
The primary feature that makes this pillow unique is the "patented interlocking fill". You hear the name and one may think that it sounds as if it's stuffed with space-age electrostatically charged filling that somehow attract each other, locking into place to form the most comfortable pillow ever.  Since the sales pages does not explain exactly what's in this magical fill, we are left to guessing.
In reality, this interlocking fill is a mixture of open cell polyurethane foam that has been chopped up into three different sizes and placed inside of the casing.
One complaint often expressed in online reviews is that when the pillow is opened, it's filling consists of a "bunch of chopped up foam". While this is true, this mixture of chopped up foam is their patented feature and is what makes the My Pillow unique.
My Pillow Sizing
Traditional pillows are typically offered in different levels of firmness. My pillow, however, takes a different approach. Since every pillow is filled with the exact same material, the firmness level remains the same, regardless of which pillow you choose.
There are five different pillow grades that are offered. The pillows differ by the amount of fill that is placed inside the casing and each pillow is color coded.
Yellow – For children 10 years of age and under, women who sleep on their stomach, and petite women who are less than 5′ in height. This pillow contains the least amount of filling.
White – Designed for most women of average size regardless of sleep position. The white pillow is also designed for men who are 5'9″ or shorter unless they have really broad shoulders.
Green – Fits the average guy up to 6'1″ and shirt size up to XL. It also works for women with broader shoulders.
Blue – Made for men who are over 6'1″ in height or a man with broad shoulders.
Red – "Big Red" Very large broad-shouldered man who only sleeps on their side and needs the extra fill to raise the head level.  Red no longer seems to be available.
Since choosing a size based on this description can be difficult, My Pillow has a pillow selector tool that makes this task easier.
The tool asks four different questions in order to find the best fit. Questions such as your sex, sleep position, t-shirt size and the type of pillow you currently use, all help to determine which pillow would be a good fit.
Money Back Guarantee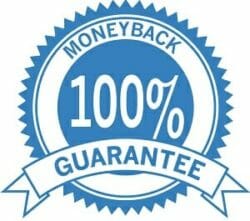 When you purchase a pillow from a retail store, you are often covered by their return policy which typically allows returns up to 30 days. The My Pillow, however, is offered with a 60 day 100% money back guarantee which allows you to receive all of your money back within 60 days of purchase if not satisfied. This deal, however, is only available when you purchase through their website.
Cost to Return My Pillow 
It's worth mentioning that you will not receive all of your money back as My Pillow charges you return shipping and handling which amounts to approximately $21 for both pillows. The company will refund you the amount paid minus the cost of return shipping.
Will My Pillow Help With Snoring or Sleep Apnea?
At one point, Lindell claimed to be a sleep expert and that his pillow helped with ailments such as snoring reduction, sleep apnea, insomnia, migraines, fibromyalgia, and neck pain. These claims were later retracted. Does it help with snoring, sleep apnea or any other mentioned conditions? There is no known scientific evidence that supports these claims.
How Much Does My Pillow Cost?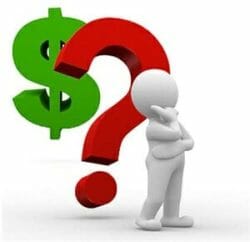 The cost of My Pillow will greatly vary depending on where the pillow is purchased and how you go about purchasing it.
On the official My Pillow website, they are advertised at $79.98 for a Queen Size and $89.98 for a King Size. Their website advertises an ongoing "Buy 1 Get 1 Free" special which requires a promo code.
The BOGO special can be quite confusing by design.  Navigating through the checkout process may be tricky and will leave you disappointed if you do not review your purchase before submitting payment.
Here's how it works – When you add the queen size BOGO special to the shopping cart and go to check out, it displays the following:
Subtotal $159.96
Discount $ -45.70
Grand Total $114.26
Where did the -$45.70 discount come from, you ask? It certainly doesn't equal the cost of an additional pillow which amounts to $79.98.
At a glance, one may mistake the discount to reflect the BOGO offer and proceed to checkout, paying $114.26 instead of $79.98. However, if you look closely at the top and you will see "Enter Promo Code". Where does this promo code come from?
While a BOGO offer "with promo code" is advertised on their sales page, you will not find this promo code anywhere on their site. My Pillow does have a separate "promo code" page that suggests you look for a code in Print ads, Tv, Radio, or Online but still does not offer any visible codes on their website.
In order to receive this offer, you must either have heard or seen a promo code or leave the site and check a coupon website such as RetailMeNot or Offers.
After leaving the site, doing some googling and coming back to the site with a promo code, I was able to reduce the grand total down an additional $34.28 to $79.98 using the promo code that I found.
Moving on to the checkout process, I was offered 10-14 day USPS delivery for an additional $9.98, $19.95  for 2-5 day FedEx or $19.95 for 2-5 day Post Office delivery.
Choosing the standard USPS delivery option, the grand total with shipping came to $89.96 or $44.98 per pillow. 
Alternatively, My pillow is available from multiple retailers. Here's the current price per pillow at a few larger retailers:
Walmart: $48.95
Ace Hardware: $49.99
Target: $49.99
Big Lots: $49.99
Amazon: $64.95
As you can see, the best price is offered at the My Pillow website, however, you must buy 2 and use the promo code in order to purchase at this price.
Financing Available 
The My Pillow sales page advertises that financing is available for all orders over $200.00. During the checkout process, you may choose to make monthly payments over 3, 6 or 12 months. APR ranges from 10% – 30% depending on your creditworthiness.
Other Available Products 
In addition to their pillow, they also manufacture and sell mattress toppers, Giza cotton sheet sets, pet beds, travel pillows, and even mattresses.
My Review Of My Pillow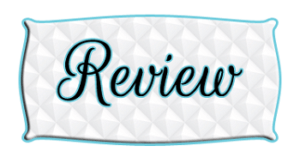 I must admit that up until this point I have never spent more than $20 on a pillow, so paying $45 for one pillow made me a bit hesitant.
Comparing the My Pillow to other specialty pillows such as Tempur-Pedic, which can cost upwards of $80, the cost of the My Pillow really wasn't more than expected.
Using the pillow selector tool on the website, It was suggested that I purchase the "Blue" pillow.
My pillow arrived wrapped in plastic. My Pillow was soft and nicely filled, although it felt a bit lumpy to the touch.
After reading over the instructions and some commentary online, I decided to wash and dry it to help settle the lumpiness and remove the faint odor that it arrives with.
Washing and drying definitely made it smell fresh and it somewhat reduced the lumpy texture.
I slept with My Pillow for three night and found it to be soft yet supportive. I don't necessarily believe that it remained any cooler than the down feather pillow that I'm accustomed to. As for comfort, My Pillow doesn't seem to be any more or less comfortable than my usual pillow.
Is It Worth It?
If you are considering buying a My Pillow, you probably want to know if its worth it. Does the $45 price tag justify the product that you receive?
While my opinion of My Pillow's performance is fairly neutral, I can think of two reasons why you may want to consider purchasing this product.
10 Year Warranty 
Not very many pillows come with a 10-year warranty, but My Pillow does. The warranty detail page on their website states that My Pillow will not go flat during the 10 year warranty period, regardless of how many times it's been washed and dried. They even offer to cover the cost of shipping which is typically unheard of with most warranties.
Consider how often you replace your pillows because they go flat and are no longer comfortable. Personally, I replace my down pillows about every year or so at a cost of $20 each. Ten years @ $20 = $200. As you can see, will save you somewhere around $190 in replacement costs over the next 10 years. If you have a partner and are buying two pillows every year, the savings easily doubles.
Made In The USA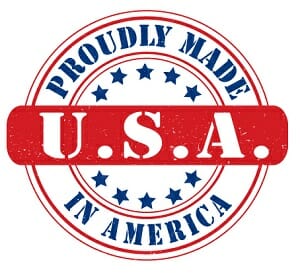 My Pillow started with only 5 employees and now reportedly employees over 1500 people, in the United States. Their production facility in Shakopee, Minnesota produces over 25,000 per day.  Shakopee is a small town with a population of about 40,000 people.
Today, you are unlikely to find a pillow manufacturer in the United States. In fact, it's becoming less common to see any manufacturing being done in the US as nearly all manufacturing is being outsourced overseas due to the lower cost of labor.
There are two primary reasons why the cost of My Pillow is higher than expected by most.
First, Lindell spends a lot of money advertising. In 2015, it's estimated that Lindell spent around $45 million in advertising between radio, television and print ads. That's $123k per day.
The second reason has to do with the cost of labor. One online source suggests that machine operators at the My Pillow factory start at $15 dollars per hour. The average hourly labor rate in China is $3.60.
The good news is that a portion of the money that you spend on My Pillow goes to support local families who ultimately spend their money which helps to support the local economy.
If you like the idea of supporting the local economy, you may want to consider purchasing a My Pillow.
Concluding Thoughts
The story of My Pillow is certainly an interesting one. Mr. Lindell has built a multi-million dollar business, despite several setbacks earlier in life.
I do like the way that My Pillow adjusts the amount of fill according to the individual body type. While the performance of the pillow is okay, the better features are the 10-year warranty and it is made in the USA. If either of these reasons appeals to you, give My pillow a try. You do have 60 days to decide if you would like to keep it. I gave it a try and decided not to return mine.
Share This Post: