Device description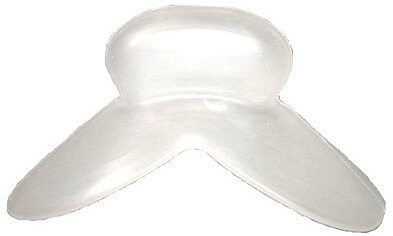 The MpowRx is a tongue stabilizing device that works by pulling the tongue muscles forward, clearing the airway from breathing obstructions. This appliance is one of three TSD's that are currently available without having to present a prescription. According to the manufacturer, It has been clinically proven to reduce snoring and sleep Apnea while getting a better nights rest.
MPowRx was created by Dr. Leslie Dort of Calgary Canada, an actual dentist and sleep researcher. Dr. Dort who sells the exact same device under the brand Good Morning Snore Solution for about $50 less. It was created in response to a common problem that often receives little attention from suffers.
Constructed of a medical grade silicone, this mouthpiece secures to the tip of the tongue as it gently rests on the outside of the lips. When installed, it closely resembles a baby's pacifier.
The manufacturer offers these instructions for use:
Place the flat part of the TSD between the inner lips and outside of the teeth

Suck the air out of the bulb while squeezing the tip
Insert tongue and release the suction by removing your fingers from the bulb
Relax your tongue.
As for the useful life of this device, most should be able to use it for up to a year or more. Since it does not come in contact with the sharp edges of the teeth, it is not as susceptible to wear and tear as many mandibular advancement devices are. If the TSD becomes worn or damaged, replacing it will be necessary in order to ensure proper functioning.
Also, since it is not worn between the teeth, it is denture friendly. This one advantage that these devices have over all others.
Obstructive Sleep Apnea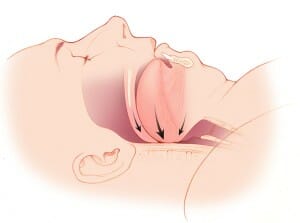 If you have been diagnosed with Sleep Apnea and are looking for an alternative to using a CPAP machine, you may be wondering if the MPowRx will work for you. The answer to this question greatly depends on the severity of your condition. You are more likely to benefit from using this oral appliance if you have acute to moderate obstructive sleep apnea. More severe cases will likely have to stick with a CPAP machine. 

Before treating your OSA with any mouthpiece of any type, it is imperative that you consult with your doctor to ensure that you are making the right decision.
Price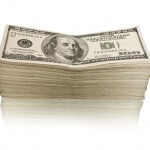 A single pack and a two pack are available. The single pack costs $169.94 while the two-pack costs $199.94. In comparison to other TSD's such has the AveoTSD, it is slightly more expensive when you purchase just one but when two are purchased at once the price drops significantly and aligns more closely with its competitors.
UPDATE: You can now purchase the MPowRx branded under the name "Good Morning Snore Solution" for $119.94. These are currently on sale for $99.94 each at the manufacturer's website which can be accessed using the button below.
User reviews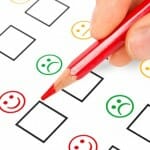 MPowRx is a newcomer to the market so there has not been very much buzz surrounding the positives or negatives associated with this product. There have been quite a few sleep apnea patients who have reported success while using it and often substitute it for their breathing machines. A handful of dental hygienist and others in the medical field have commented on how effective and non-obstructive this small device is.
Others who have tried it express difficulty getting accustomed to having something stuck to their tongue at night. Some complaints of tongue tenderness or even soreness. The side effect of excessive drooling has also been a common complaint of users. While these complaints are commonly cited, people often get used to using this product after a few days and these side effects eventually disappear.
TMJ suffers seem to rave about the MPowRx as it's one of the few out there that can be used with this issue and other issues such as wearing dentures.
I have personally tried the MPowRx (branded under the name Good Morning Snore Solution, by MPowRx) and was very impressed with it. Below you will find a video that I made documenting my success with this product.
Personal recommendation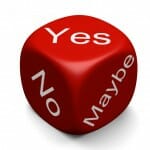 While there are less expensive TSD's out there, this one is backed by actual clinical data, is approved by the FDA, Australian Department of Health and Ageing and Health Canada. It is also listed with the Better Business Bureau with zero complaints currently filed. While the company has officially been in business since 2007, most of its activity has been in the past two years.
With clinical research conducted by an actual dentist who also studies sleep, Mpowrx Health & Wellness has certainly done their part to ensure that they are producing a quality product that works. This is a step that is often skipped by anti snoring device manufacturers due to the high costs associated with conducting such studies. Others simply base their products off of similar pieces that have already been studied.
One aspect of this product that I do not like is the fact that you must have at least one nostril open in order to breathe at night. The MpowRx does not accommodate those who have issues breathing through their noses. Therefore, if you have sinus issues or are chronically sick, you may want to consider a MAD with a hole that allows for breathing.
If you are looking for a stop snoring product that does not take up much room in your mouth and are able to breathe through your nose, this is a great product that has proven results. While more costly than some other devices, it actually works and is not intrusive. You can also check out their website using the link below.
Which mouthpiece should I buy?
The anti-snoring mouthpiece is one of the most highly effective stop snoring solutions available. With over 100 different products to choose from, deciding which one to buy can be challenging.
As a snorer and product reviewer, I have tried many of these devices and created a list of recommended devices that will help to make this decision much easier.
Share This Post: