UPDATE: I have been informed by the manufacturer that the ProSnore Original and ProSnore II are currently unavailable. The

Good Morning Snore Solution

is a product that I have been using for a while now and it would make an excellent substitute. Also, check out some of the

other products

that I have tried and would recommend. 
☆☆☆☆☆ 2.75 Star Rating
About the Prosnore 2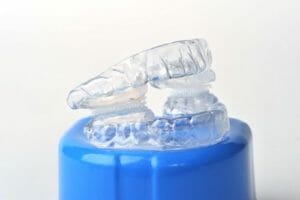 A while back we reviewed the Original Prosnore which turned out to be a pricey yet excellent product for controlling snoring. The company who brought you the Prosnore I has come out with a revised version that is even better than the first. They totally redesigned the entire mouthpiece while still offering the lab customized teeth impression feature. Few companies who sell OTC Mandibular Advancement Devices offer such a service.
The Prosnore II is a two piece unit that emulates the same practices often used by a dentist to make a professional mouthpiece. This makes sense because the product was developed by Dr. Gregerson, an actual dentist who has been practicing in the dentistry field for well over three decades.
Before this MAD can be used, it must first be customized to your mouth. Since everyone's teeth structure is different, having a customized mold is important for both comfort and function. You will be wearing this device for approximately 1/3 of your life so you will want to ensure a proper fit. The developers understand the importance of this and have taken the road less traveled by other manufacturers and offer a lab customized mold.
In order to create a customized mouthpiece you must:
Use the impression kit that will be mailed to you in order to create an impression of your upper and lower teeth. The impression kit consists of 2 trays labeled "upper" and "lower". While following the instructions, place the molding clay into the dental trays, and insert each tray in its appropriate position. Take an impression and remove.
Place the mold into the provided prepaid packaging and send it to the laboratory. From here your Prosnore 2 will be created.
Within 2-3 weeks you should receive your new stop snoring device in the mail. Check for fit before using.
Overall, the entire fitting process takes around 4 weeks including travel time in the mail.
Difference between Prosnore 1 and Prosnore 2

While both versions offer the same professional molding feature, there is one distinct advantage that the second model has over the first. The second version has snap settings that will allow you to choose just how far you would like to adjust your jaw forward. It uses a hook and loop material that allows you to make micro adjustments forward or back. This 2 piece design differs greatly from the previously sold one piece design.
The Original Prosnore has one advancement setting that moves the lower jaw just past the upper. The protruding piece in the front of the mouthpiece is secured in front of the teeth. In essence, your lower jaw is placed just a fraction of an inch in front of your upper.
While the original method still works, the ability to make small adjustments to gradually move the jaw forward more closely mimics the more expensive devices found at your doctor's office. Some people have a huge overbite and moving the jaw forward using extreme measures will likely be uncomfortable.
The Prosnore 2 is also cosmetically different as it is clear in color compared to the original which is off-white in color. If visibility is an issue for you, this may be more appealing.
One last difference is the presence of air holes which allow breathing. The original is a one piece and has 2 raised areas that run along the surface of the teeth. This provides some ventilation. The second version offers 2 distinct air holes, making breathing much easier.
Then there is, of course, the price difference. The Prosnore I cost $119.99 while the Prosnore II cost $20 more.
What does it cost?

The Prosnore II cost $139.99 which includes shipping of the impression kit and shipping to and from the lab. Considering the complexity of the molding process and the actual product design, this appears to fall in line price wise with its competitors.
Does anyone use the Prosnore II?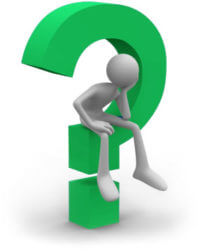 Nationwide, various reviewers from CPAP and sleep apnea support forums to Amazon and eBay buyers have chimed in with their opinions. Overall, this seems to be one of the most respectable, internet ordered devices available. Many people like the fact that it is fitted from a customized impression and processed in a laboratory instead of the commonly used boil and bite devices which are difficult to fit and are done at home. Users find it to be one of the most comfortable devices that they have ever tried. Also, the small incremental jaw adjustments are a great improvement that is well accepted by many. In most cases, snoring stopped the first night while in other cases the jaw had to be adjusted several times before snoring was eliminated.
Some do however complain about the high cost of acquisition when compared to other mouthpieces that are available. While the more complex procedure of production often yields a better product, some simply can not afford the purchase price which is understandable.
A few people dislike the amount of time it takes to receive their device although the time frame is clearly posted prior to making a purchase. Others say it is too bulky and are not able to adjust to having something in their mouth the entire night.
Expert recommendation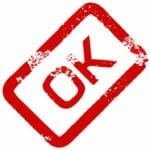 It is not every day that you run across a product that offers so much in one package. While the higher price does turn some people off, those who can afford it agree that the extra cash spent is well worth it.
This device is yet another proven winner, offering a true custom fit that is comfortable and actually does what its suppose to do – stops snoring.
The advanced advancement feature makes the Prosnore 2 more accommodating for those who have a severe overbite and find one size fits all devices uncomfortable.
Having breathing holes is essential for most people and this is something that they kept in mind which yet another great feature.
Overall, I recommend this product to anyone who is serious about finding a product that is similar to what you would find at you dentists' office but at a fraction of the price. However, price and lab processing time are two factors that should be taken into consideration before laying $140 on the table for the Prosnore II.
UPDATE: I have been informed by the manufacturer that the ProSnore Original and ProSnore II are currently unavailable. The

Good Morning Snore Solution

is a product that I have been using for a while now and it would make an excellent substitute. Also, check out some of the

other products

that I have tried and would recommend. 
I have found less costly alternatives such as the Good Morning Snore Solution to be just as effective as jaw advancement devices such as the ProSnore. The GMSS is a bit cheaper than the Prosnore yet packs a powerful punch that eliminated even my heaviest snoring. You can read about my experience here.  Custom fitting this type of device is not required and it works the first night that it's put to use.
The GMSS is a game changer in the anti-snoring device industry because it fits on the outside of your teeth and takes up very little room in your mouth. Did I mention that it's just as effective as the traditionally used mandibular advancement device? Needless to say, it's a product that I prefer and would recommend it to anyone interested in an effective yet affordable snoring solution.
Which mouthpiece should I buy?
The anti-snoring mouthpiece is one of the most highly effective stop snoring solutions available. With over 100 different products to choose from, deciding which one to buy can be challenging.
As a snorer and product reviewer, I have tried many of these devices and created a list of recommended devices that will help to make this decision much easier.
Share This Post: