☆☆☆☆☆ 3.5 Star Rating
The SleepPro custom is an upgrade to the original SleepPro, and offers all of the same features with the added bonus of having a 100% customized design. Aside from the Prosnore II, no other snoring relief product offers a lab produced oral appliance.
What is the SleepPro Custom?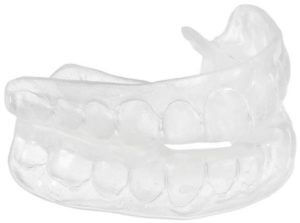 The SleepPro Custom is considered a MAD and is very similar to the oral appliances that you will find at your dentist office. The process used to create this device is identical to the process that your dentist would use yet it is sold at a fraction of the price. The truth is, in most cases fitting one does not require a doctors assistance. There are 5 simple steps used to create your own customized mouthpiece.
SleepPro will send you an impression kit which consists of a couple trays and dental grade impression clay. Press the clay into the upper and lower tray.
Carefully insert each tray into the mouth and bite down to create an impression into the clay.
Open your mouth and remove the trays, being careful not to distort your new impressions.
Send your mold to the lab in the provided container. From here your piece will be created using medical grade plastic resins
Your new device will be mailed to you soon after it is produced.
Creating a custom fitted snoring device ensures a closer and more comfortable fit in comparison the popular boil and bite devices that are most commonly offered on the internet. This guard is constructed from thin plastics that hugs every valley and nook around your teeth. Being thin addresses the commonly cited complaint of being bulkiness.
MEDiTAS Ltd, the company behind this product is based out of the United Kingdom and has been in the medical supply business for over two decades now. They produced the original SleepPro in 1998 and more recently offered the custom edition.
Standard vs. Custom – what's different

While both the Original and Custom devices are highly effective, there is a few notable difference that you should consider:
The original is a one size fits all device that is formed by using hot water and pressure from your teeth. This process is often referred to as boil and bite. The custom is created in a laboratory using an exact replica of your teeth.
With the custom, you are getting a closer fitting unit that is thin and closely follows the contour of your teeth. A thinner and closer fit means less bulk in your mouth. Generally speaking, this makes it much more comfortable to wear at night.
If concealing your anti-snoring device is important to you, the custom does a better job. The standard is clear and blue in color while the custom is completely clear.
The custom cost nearly 4 times as much as the original.
How much will it cost?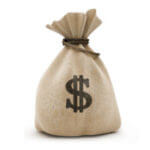 While going with a custom fitted piece is typically the best choice, it is important to weigh in on the cost to ensure that it fits into your budget.  A professionally fitted piece can cost several thousand dollars and will likely be very effective. The ultimate question is how much are you willing and able to spend?
The SleepPro Custom costs $199.99 plus an additional $8.25 for shipping while the average cost of a B&B device is somewhere around $50 including shipping. However, if you have purchased the original series in the last 6 months you are eligible to receive a 20% discount if you purchase the custom.
Two-hundred dollars is the average price of a device that uses a similar fitting process.
Customer reviews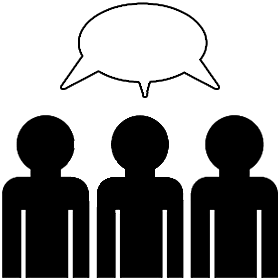 This particular device has generally been well received by those who have tried it. Those who have tried it rave about how comfortable it is compared to other devices. The level of comfort far exceeds most boil and bite devices that are available. Some have commented that the custom version does not make your mouth feel full of plastic like other snoring mouth guards do.
A few found that the return time on the finished product takes a few weeks while others receive their unit rather quickly after sending off their impression. If you are in need of immediate results then you may want to keep this in mind. The finished product should work on the first night although it may take a couple weeks to arrive in the mail.
Here are a few reviews from actual customers who have tried the sleeppro custom:
"I am delighted with the SleepPro 2. I wake up much less uncomfortable than I have ever done with either of the boil-and-bite alternatives I have tried. I have found that it stays in place all night without exception and I really like the 'hole' in the front that allows for breathing through the mouth – making it suitable even when I've been congested with a cold. " – Hemma Procter (Source: sleeppro.com)

"Hi – i posted some time ago re snoring affecting relationship. We have bought a SLEEP PRO S2 Custom made mouth peice for my snoring dh- it ( fingers crossed- dont want jinx myself!!}stopped the snoring from first night and nothing heard since. – Linconlass (Source: Mumsnet)
Our expert recommendation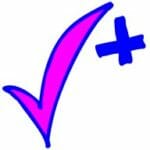 The SleepPro custom is a unique custom-fitted device that offers a lab molded design which is only available from a handful of manufacturers. The molding process creates an exact replica of your teeth, providing a level of comfort unsurpassed by several other MAD's that are currently available on the market.
When deciding which OTC stop snoring device may work for you, many people factor in the price of the product while making their decision. Compared to the available alternatives, this price of the SP custom is quite a bit higher. However, when compared to similar lab formed units, the overall cost is right in line.
My recommendation: if you have tried other boil and bite devices and have found them to be uncomfortable, you may find the custom line to be closer fitting and more comfortable. Most who purchase this particular product are interested in a professionally fitted unit without paying the price of a professional to fit it. This can be an excellent alternative to a more costly solution. On the other hand, $200+ is quite expensive and there are lots of great alternatives out there for 1/2 the price.
If you are unsure about the steep price tag and would like a product that works well I would suggest the Good Morning Snore Solution. You can read all about it here. The GMSS is about 1/2 the price of the SleepPro custom and works just as well. Unlike the SleepPro or any other Mandibular Advancement Device, the GMSS works by attaching to the end of your tongue and holding it forward while you sleep. I've tried this device and was rather impressed with the results. It stopped my snoring and unlike most traditional oral appliance, it barely takes up any room in the mouth.
Which mouthpiece should I buy?
The anti-snoring mouthpiece is one of the most highly effective stop snoring solutions available. With over 100 different products to choose from, deciding which one to buy can be challenging.
As a snorer and product reviewer, I have tried many of these devices and created a list of recommended devices that will help to make this decision much easier.
Share This Post: