☆☆☆☆☆ 3 Star Rating
2015 UPDATE: It appears as if EZ Snore Stopper is no longer being sold by the manufacturer. The Snoremeds is an alternative that I have tried and is equivalent to the EZ Snore Stopper yet sells for less than $20 per unit when purchased in the value pack. You can

Read my review on the Snoremeds here.
Ez Snore Stopper is yet another anti-snoring mouthguard that has recently hit the market. It is a MAD and as with several others, it uses the heat and bite process to create an exact mold of your teeth. This device works by gently moving the mandibular slightly forward, just past the maxillae. In essence, it pulls loose muscles and tissue forward, preventing tissues from flapping in the airway which is where the sound of snoring typically comes from. Similar oral appliances are used today to treat obstructive sleep apnea.
Info on the Ez Snore Stopper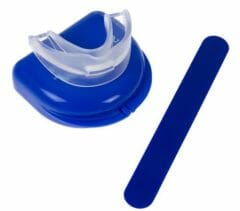 The Ez Snore Stopper is made from Ethylene-vinyl acetate, which is created from vinyl acetate and ethylene. It is a simple one-piece device that does not allow for free movement of the jaw. It features an oblong oval shaped hole in the front, enabling breathing with the mouthpiece in.
Before being used, it must first be custom fitted to your mouth. According to the manufactures instructions you simply:
Remove the Ez Snore Snore Stopper from its packaging and insert the provided blue spacer into the air hole

Dip the device is hot water for several seconds
After a few seconds of cooling, insert the mouthpiece into your mouth
Position your mandibular slightly forward while creating negative pressure in your mouth by sucking the air out
Remove and allow to cool. Remove the blue spacer.
Once you create a custom mold, the device is ready to use. If you are unable to create a perfect mold the first time don't worry. You can try several times until you achieve the perfect mold.
Who's the creator of it?
Behind every great invention is a creator. So who's the great mind behind this device? This is a great question as no one seems to know. Their website offers no information on the person or even the company behind this product. After a little searching, I found that the unknown company selling this product owns a Medical Supply Store named Hart Medical Supplies which operates out of a 2 bedroom house in Fountaintown, IN.
Howard L Owens is listed as the owner of the 13-acre estate and operates under Hammons and Hart Holding Co LLC. Shawn C. Hart is listed as the LLC's registered agent.
Their website was registered just over a year ago in May of 2012.
Beyond the available public information, there is no background of the creator or supplier of this device.
Is the Ez Snore Stopper any good?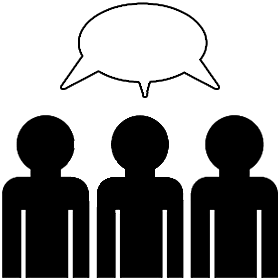 This device has only been available for a year or so and there are only a small handful of reviews available. The majority of these are user submitted testimonials that are posted on the main page of their website. The people who have tried it give the device glowing reviews claiming that they had the best night sleep ever with absolutely no snoring. There are a few reviewers who claim that this device closely rivals some of the more popular units that have been around for several years now.
Other reviews claim that the product does actually work but can cause dry mouth as a concentrated jet of air moves through the narrow hole, drying out the throat. In addition, some complaint of a distinct whistle sound coming from the mouthpiece.
Other than these two issues, all else seems to check out okay with no major complains or problems.
Cost to own

You are able to purchase either one or two mouthguards at a time. If you purchase one, the price will be $29.99 + $9.99 shipping and handling. The total cost per unit when purchased this way is around $40. Save $10 on each piece when you order two at a time. The overall cost of two is $49.99 + $9.99 S&H or $30 each.
At $30 per unit, the EZ Snore Stopper tops the list as the lowest cost device available.
Recommendation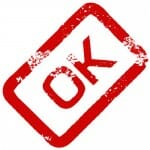 Being among the cheapest snoring pieces available, this certainly is a selling point, especially when similar devices such as the SnoreDoc are selling for $10 – $20 more.
Due to the lack of information provided on their website, it is likely that the seller, presumably Mr. Hart, is sourcing the guards from somewhere and acting as a re-seller.
While the country of origin or status of FDA registration is unknown, it has been stated that it is created from a food grade Ethylene-vinyl acetate material.
It is likely that this device is as effective as others when it comes to snoring prevention and best of all features the ability to breathe through the mouth. After all, several studies suggest that similar MAD's are effective when it comes to reducing snoring.
While I dislike the lack of company transparency, clinical data or FDA compliance, I believe this could alternative for someone who is willing to give it a try and save a few dollars in the process but proceed with caution. The company who offers the suggested name of "As seen on TV" provides a 30-day money back guarantee if you are not satisfied with your purchase.
Keep in mind that going the cheapest route is not always the best decision. While it works sometimes, you are in fact taking on a risk not knowing all of the details about the company or the product.
It's always a good idea to choose an FDA approved product which is more likely to be safe. One such device that I have tried and really like is the Zquiet. You can read up on my review if you would like more information. This product is, in fact, FDA approved so you know that you are getting a device that can be used safely.  In addition, it contains no BPA or latex and is made in the USA. As for product performance, I've found the Zquiet to be superior to most boil and bite devices including the EZ Snore Stopper. It is thin and does not fill your entire mouth up with plastic. I've tried several mouthguards to control my snoring and it is one of the easiest to wear and most comfortable products out there. It will, however, cost a few dollars more but your mouth will thank you.
Which mouthpiece should I buy?
The anti-snoring mouthpiece is one of the most highly effective stop snoring solutions available. With over 100 different products to choose from, deciding which one to buy can be challenging.
As a snorer and product reviewer, I have tried many of these devices and created a list of recommended devices that will help to make this decision much easier.
Share This Post: