I receive free products and participate in affiliate programs where I may receive a commission, at no cost to you, if you visit a merchant's site and make a purchase using links from within this page. 
The Layla Story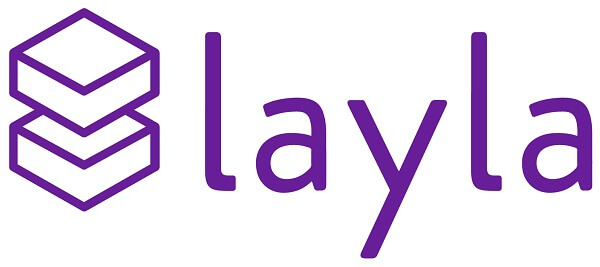 The Layla brand was formed by two brothers from Southern Connecticut.  After years of spending many evenings after school and weekends in the family furniture store, Akrum and Akbar Sheikh envisioned a new sales model for their family's brick-and-mortar store.  The brothers decided to follow the ever-growing e-commerce movement and revolutionize the way people buy mattresses.
The two are no strangers to showroom salesmen and understand the customer's reaction to salesmen when they walk into a furniture store or mattress warehouse.  Akrum and Akbar decided to completely eliminate the salesman from the picture and create an online business where you could shop for a mattress without the pressure of someone behind you following you around the store.
They also discovered during their countless hours at the family showroom that people had too many choices when making their selection.  Whether it was furniture or beds, there were too many options available, leaving the customer confused and undecided.
The brothers designed one mattress that was reversible – it had a firm side and a soft side. Two options to sleep on.  Not only did they completely eliminate the stress of salesman from the process of buying a mattress, but they also limited the number of options.
After realizing success selling their mattress, Layla began branching out and selling other products such as mattress toppers, bed foundations, bed frames, and even pillows.
I recently had the opportunity to try out the Layla pillow, which as it turns out, was one of the most comfortable pillows that I have tried. Continue on to read more about my experience, but let's first cover the basics.
Layla Pillow Features
Materials and Composition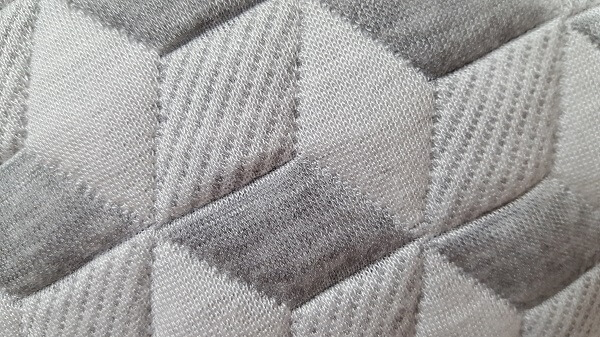 The Layla pillow is composed of a blend of polyester, Lycra, Copper, and Viscose.  The copper part sounds interesting, right?  Well, it is actually.  It turns out that copper serves several purposes in the pillow.  Not only does it wick away moisture while keeping your head cool, but it also has antimicrobial properties.
The tag indicates that the pillow contains 70% memory foam and 30% Kapok fibers.
The memory foam inside the Layla Pillow is CertiPUR-US Certified meaning that it has undergone extensive testing by an independent agency to ensure that it doesn't contain any harmful elements.
The pillow also has a stuffing that is made of Kapok. Kapok is a tree variety native to the Amazon rainforest and grows upward of 150ft tall. It's said to be the tallest tree in the Amazon. The tree produces fruit that contains seeds engulfed in a fluffy fiber similar to cotton.  The fibers are commonly used in stuffing for life jackets but have recently made their way into furniture, mattresses, and pillows. Kapok fibers are hypoallergenic which is good to know if you have any allergy issues.
Dimensions
Like most pillows on the market, the Layla Pillow is available in the standard pillow size as well as the king size. Here are the dimensions that Layla has listed on their website:
Standard 18″ x 24″
King 18″ x 33″
Pricing & Shipping
The Standard Size Layla Pillow retails for $99 and the King Size is $119.
Layla offers free shipping to most states. The Layla pillows ship for free in the United States except for Hawaii and Alaska.  Shipping is $20/pillow in those states.  International shipping charges will be incurred outside of the U.S.
Care Instructions
The Layla Pillow should be spot cleaned only.  Layla mentions that you may be able to run the pillow through a gentle washing cycle and even drying cycle, but this may completely void their warranty.
Return Policy & Warranty
Layla offers a pretty incredible trial period.  They suggest you sleep on the pillow for at least two weeks before making the decision to return it.  You can use it for up to 4 months (120 days to be exact) as a trial period and even then return it for a full refund.  Hassle-free.  No questions asked and no return shipping fees.
In addition to their trial period, Layla also comes with a 5-Year Warranty.  The warranty covers the following:
Fading or color changes
Noticeable change in shape
Defective construction in the stitching
Unraveling seams
Flattening of the memory foam
My Personal Review of the Layla Pillow
The Arrival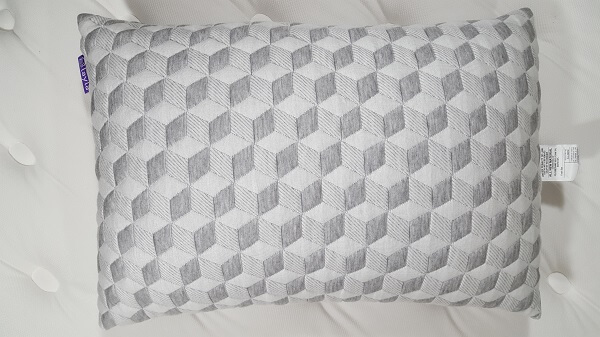 The Layla Pillow was shipped from Pacoima, California and took a total of 4 days to arrive on the east coast via FedEx. It arrived wrapped in plastic and folded in half inside of an 8.5″ x 8.5″ X 17″ box.
Upon arrival, I unboxed the pillow and removed the plastic. It was a bit flattened at first but within about 5 minutes, it had expanded to its full size.
After expanding, the measurements were 15″ x 23″ X 6″ and it weighed right around 3 lbs. Looking at the size and weight, Layla did not skimp on filler when making this pillow.
The gray and white quilted cover was made from a very soft material that had a much thicker feel than the thin pillows that I'm accustomed to. Layla mentions that the cover is copper infused, although it wasn't apparent when looking at the cover.
The design of the pillow was very interesting and was almost three dimensional.
Looking at the overall appearance, it seemed to be made well with attention to detail.
Pressing down on the pillow, it felt as soft as down and had a medium to fast recovery time. The Kapoc and memory foam created a nice mixture that was not clumpy and remained in place when the pillow was held up by its edge.
The pillow had a medium feel that was not too soft yet not too firm.
I plunged my face into the pillow and took a deep breath and found that it had no offensive odors. It had a fresh smell that was not overpowering.
At this point, I was actually excited to put this pillow to the test, so I slipped it inside of a pillow case and tossed it onto my bed.
Sleeping With Layla
When I laid down and rested my head on the pillow, it was supportive yet soft. My head rested nicely on the surface and wasn't buried inside of the pillow.
I often need two pillows (or fold one pillow over) to support my head but found that the Layla was thick and supportive enough to use by itself.
It felt great, unlike any pillow that I've tried before, almost as if my head was gently lifted by a cloud. The pillow slept well when laying on both my back and side.
I'm a hot sleeper and notice that most polyester or down feather pillows sleep hot. The Layla slept very cool and remained comfortable throughout the night. The back of my head stayed cool and dry. I usually need to turn my pillow throughout the night to the cooler side but didn't need to with the Layla.
In the morning, I experienced no neck discomfort which indicates that my head was supported properly throughout the night.
I spent the next 3 weeks sleeping on this pillow every night and the pillow did not compress or go flat. I did fluff it once, which was not necessary but something that I like to do.
I noticed that the foam and Kapoc did not shift around as I've experienced with other pillows that contain chunks of foam. The foam remained consistent across the entire pillow.
I can't speak for exactly how long this pillow will last, but I will try to update this review in a few months to let you know how things go. So far, it's looking good.
Does It Help With Snoring?
It's said that copper infused material is supposed to have an effect on snoring. This information was new to me, so I was interested to see if this pillow helped with my snoring.
If you have read my blog for any period of time, you probably already know that my snoring is loud and very disruptive. I usually sleep with a mouthpiece to keep my wife from kicking me out of the bedroom.
Needless to say, I was curious to see if this pillow had any effect on my snoring.
For the first time in years, I didn't use a mouthpiece and used the Layla pillow instead. I allowed my wife to judge my snoring as I slept.
Interestingly enough, the pillow did seem to have some effect on my snoring. While it didn't completely eliminate it, it was greatly reduced to a very soft sound.
After giving it some thought, I believe that the primary reason for my reduced snoring had to do with having a pillow that properly supports my head which helps to facilitate breathing.
The two pillows that I have used in the past may have propped my head up too high thus causing my airway to become restricted.
While I can only speculate what caused my snoring to decrease, I'm certain that the Layla pillow had some effect on my snoring.
Final Thoughts
When is a pillow worth $100?
When it exceeds your expectations.
At first, I thought the price was a bit exorbitant but after spending three weeks on this pillow I can see why others are willing to pay for such a high-quality pillow and why this pillow was so highly rated.
Layla seemed to have designed a pillow that offers the perfect balance between support and comfort. The pieces of memory foam offer support while the super soft Kapoc fibers give the pillow a nice soft touch.  I like the fact that I didn't need a pillow to support my pillow.
While the copper-infused material is not clearly visible, it must be present as it helps tremendously with heat dissipation. If you live in a warmer climate or your bedroom is warm, this is the pillow for you.
Layla's four-month trial period is one of the most generous in the industry. Most high-end pillow manufacturers don't offer a 100% money back guarantee, especially four months later. Plus the warranty covers flattening or changes in the shape of the pillow. If this pillow goes flat, they will replace it.
Being CertiPUR-US certified and made in the USA, you will never have to worry about the Layla pillow containing anything harmful.
This pillow is one of the most comfortable that I've slept on and is one that I would recommend to anyone who's looking for a quality, comfortable, cool and supportive pillow.
Share This Post: